I received this galley in consideration for an honest review.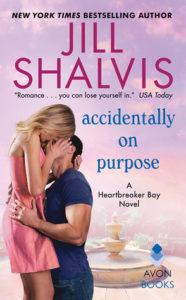 Accidentally On Purpose by Jill Shalvis
Series: Heartbreaker Bay #3
Published by Avon on January 24, 2017
Genres: Romance
Goodreads


There's no such thing as a little in love…
Elle Wheaten's priorities: friends, career, and kick-ass shoes. Then there's the muscular wall of stubbornness that's security expert Archer Hunt—who comes before everything else. No point in telling Mr. "Feels-Free Zone" that, though. Elle will just see other men until she gets over Archer . . . which should only take a lifetime . . .

There's no such thing as a little in lust…
Archer's wanted the best for Elle ever since he sacrificed his law-enforcement career to save her. But now that she's earned happiness and success, Archer just wants Elle 24/7. Their chemistry could start the next San Francisco Earthquake, and Archer doesn't want to be responsible for the damage. The alternative? Watch her go out with guys who aren't him . . .

There is such a thing as…
As far as Archer's concerned, nobody is good enough for Elle. But when he sets out to prove it by sabotaging her dates, she gets mad—and things get hot as hell. Now Archer has a new mission: prove to Elle that her perfect man has been here all along…
Elle and Archer have been background characters since book one, but I knew that their story was going to be emotional and steamy.  Luckily, I was right!  Their shared history is really interesting and they each carried their own guilt and shame, which kept them apart despite their attraction to each other.  Thy both have family drama and it helped keep the tension in the story and it also added an effective emotional component that was woven into their feelings for each other.  Of course, the sexiness was pitch perfect and the cast of supporting characters that made up their constructed family of friends made Accidentally on Purpose an excellent addition to the Heartbreaker Bay series.
I received this galley in consideration for an honest review.
When A Marquess Loves A Woman by Vivienne Lorret
Series: Season's Original #3
on October 4, 2016
Genres: Romance, Historical Romance
Goodreads



As a young, penniless gentleman, Maxwell Harwick knew he had little to offer Juliet White—the most beautiful debutante of the season—except his love, and one thoroughly scandalous kiss. But when they were discovered in a compromising position, a nearly ruined Juliet fled into the arms of a rich, older lord... taking Max's heart with her.

Now a widow, Lady Juliet Granworth intends to use the fortune she inherited from her odious husband to build a new life in London. Five years have passed, but she's never forgotten Max… or his soul-searing kiss. Yet it's clear the newly-minted Marquess of Thayne has not forgiven her—after all, the infuriating man can barely stand the sight of her. But Juliet has endured far too much to give up without a fight and if it's a battle of wills he wants, it's a battle he'll get.

He hates her for breaking his heart. She detests him for destroying her future. But beneath all the loathing simmers an intoxicating passion that neither can ignore… and the harder they resist, the harder they will inevitably fall.
I love second chance romances, especially historical and especially when the guy is in the less affluent position.  When A Marquess Loves A Woman had all of that.  Max still loves Juliet of course, but that hurt has turned to anger, so when they meet again it is not a happy reunion.  The story struck a good balance of heartache and hope, although I thought the bet plot was a little flimsy and I was much more interested in their relationship rather than all of the details about the Season's Original.  However, the pacing was good and the romance was very sweet.  I will probably be reading the other books in the series.
I received this galley in consideration for an honest review.
A Date At The Altar by Cathy Maxwell
Series: Marrying The Duke #3
Published by Avon on October 25, 2016
Genres: Romance, Historical Romance
Goodreads



Will the third time be the charm? A duke can't marry just anyone. His wife must be of good family, be fertile, be young. Struggling playwright Sarah Pettijohn is absolutely the last woman Gavin Whitridge, Duke of Baynton, would ever fall in love with.

She is an actress, born on the wrong side of the blanket, and always challenges his ducal authority. She never hesitates to tell him what she thinks.

However, there is something about her that stirs his blood . . . which makes her perfect for a bargain he has in mind: In exchange for backing her play, he wants Sarah to teach him about love.

And he, in turn, has a few things to teach her about men . . .
It's always nice to have a heroine that is not a debutante looking to get out of being married.  In A Date at the Altar, Sarah is a playwright looking to break into an industry that didn't allow women to take credit for their work.  The uptight Gavin hasn't been very lucky in love and I really liked that aspect of the romance.  His awkwardness was endearing and they were a likable couple, overall. Sarah's dream of being a playwright and going against the social conventions of the day was a plot point that I really enjoyed.  Unfortunately, the story lagged a bit in the middle.  While I really liked the plot and the sweet ending, the story didn't quite gel the way I was hoping it would.  However, I have heard good things about the other books in this series, so I will likely circle back to read them.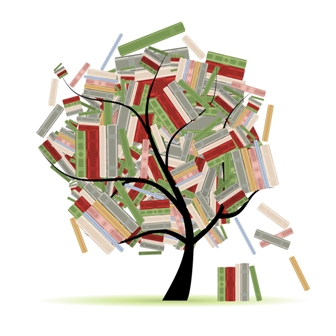 Related Posts