I received this galley in consideration for an honest review.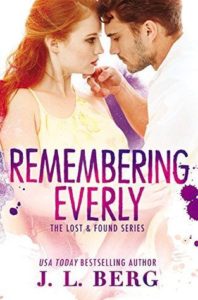 Remembering Everly by J.L. Berg
Series: Lost & Found #2
Published by Grand Central on July 5, 2016
Genres: Romance, New Adult
Goodreads



After two years in a coma, August Kinkaid has forgotten the darkness in his past. But his past hasn't forgotten him. His beautiful former fiancée, Everly, remembers every tumultuous moment of their stormy relationship. The sizzling passion. The web of lies. And the terrible secret Everly's been hiding since her last fateful night with August.

Now the truth is out and August remembers everything. As his long-buried memories come flooding back, he begins to understand why Everly would want to move on with her life. Why she would give her heart to another man. And why August should try to forget her once and for all.

But he can't give up on the only woman he's ever loved. Even if he has to reopen old wounds--and face the darkest demons of his past--August will do whatever it takes for a second chance with Everly. He let her slip away once. He's not about to spend the rest of his life remembering Everly when he could be holding her in his arms forever
Remembering Everly is the sequel to the NA romance, Forgetting August.  If you read the first book, you know that it ended on quite the cliffhanger, so I was looking forward to the continuation of the story.  Unfortunately, it really did do much for me.  The uneven pace and the unfocused story really took away from the urgency of the reason August had to stay away from Everly.  It seemed a bit stretched and I'm not sure these books really needed to be a duology.  While I was glad to read about what happened, the story ultimately dragged a little too much for me.
The Madness of Lord Ian Mackenzie by Jennifer Ashley
Series: Mackenzies & McBrides #1
Published by Berkley on August 2, 2011
Genres: Romance, Historical Romance
Goodreads

It was whispered all through London Society that Ian Mackenzie was mad, that he'd spent his youth in an asylum, and was not to be trusted -- especially with a lady.

Yet Beth found herself inexorably drawn to the Scottish lord. Despite his decadence and his intimidating intelligence, she could see that he needed help- her help.

Because suddenly the only thing that made sense to her was...the Madness of Lord Ian Mackenzie.
I have heard so many great things about this book and I am sorry it took me so long to get to it.  Along with all of the things that make historical romances awesome, it also has a hero who is on the autism spectrum.  Of course, they don't call it that since there was no understanding about what autism was in the 1880s, but Sir Ian's "madness" is not madness at all.  From his point of view, you get to see how the world can be a confusing place, and you also get to see the point of view of the people who love him. It is a heartwarming, heartbreaking, and sexy story that is everything you love about historical romance with a little something more. If you haven't read it, you definitely should!
Tremaine's True Love by Grace Burrowes
Series: True Gentlemen #1
Published by Sourcebooks on August 4, 2015
Genres: Romance, Historical Romance
Goodreads



Tremaine St. Michael is firmly in trade and seeks only to negotiate the sale of some fancy sheep with the Earl of Haddonfield. The earl's sister, Lady Nita, is pragmatic, hard-working, and selfless, though Tremaine senses she's also tired of her charitable obligations and envious of her siblings' marital bliss. Tremaine, having been raised among shepherds, can spot another lonely soul, no matter how easily she fools her own family. Neither Tremaine nor Nita is looking for love, but love comes looking for them.
There were a lot of things I liked about this book; a female protagonist who was older, experienced, and wanting a career, a hero who was forward thinking, and not an English Peer, which is unusual. There was also a bisexual side character, which was another unique aspect and one that I haven't seen a lot of in Regency romance. Despite that, I ultimately ended up feeling very so-so about this book, only because it seemed to keep rehashing the same idea (should Nita keep offering her medical services to the poor) and as a result the story kind of stalled.  There wasn't a lot of conflict, so the story just ended up being kinds of boring, to be honest.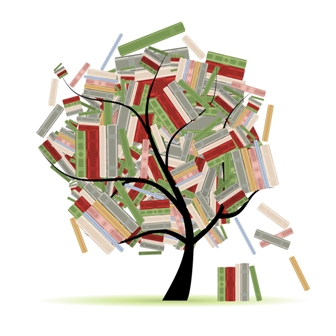 Related Posts