Ten
Author: Gretchen McNeil
Genre: Young Adult
Format: ARC
Publisher: Balzar + Bray
Release Date: 9-18-12
It was supposed to be the weekend of their lives—an exclusive house party on Henry Island. Best friends Meg and Minnie each have their reasons for being there (which involve T.J., the school's most eligible bachelor) and look forward to three glorious days of boys, booze and fun-filled luxury. But what they expect is definitely not what they get, and what starts out as fun turns dark and twisted after the discovery of a DVD with a sinister message: Vengeance is mine. Suddenly people are dying, and with a storm raging, the teens are cut off from the outside world. No electricity, no phones, no internet, and a ferry that isn't scheduled to return for two days. As the deaths become more violent and the teens turn on each other, can Meg find the killer before more people die? Or is the killer closer to her than she could ever imagine? – Goodreads
Ten was a wonderful modernization/retelling of And Then There Were None by Agatha Christie.  You learn very quickly and Meg and Minnie's friendship has issues. Meg is smart and looking forward to her future, but Minnie's ultra clinginess is starting to really drag them both down.   That glimpse into a not so stable relationship sets the tone for a short trip that quickly turns into a nightmare. A lot of mystery writing is in the art of foreshadowing and Ten does a good job of bringing that foreboding feeling when setting up the story.  As each guest is introduced into the story, I got that wonderfully creepy feeling that something really bad was going to happen.  It's the best part of reading a mystery, in my opinion.
Ten introduces a story that is probably not as well known as it once was and gives it a modern and slightly more gory twist.  Gretchen McNeil does a fabulous job of setting the stage for a weekend party that goes terribly wrong.  The remote island setting is spooky enough, but the way that the weather plays a role in cutting off the desperate house guests lends a very desperate feel to the whole thing.  Whereas, in the past, it only took a downed phone line to be disconnected, modern times provide us with more ways to get in touch with others.  One thing I liked about the story was the way that each modern convenience was slowly stripped away until there was no way to reach the outside world.  This was a fast read since the action moves nicely and never seems to stall and the ending was twisty and dark with just the right touch of the macabre and just a bit of romance.  I think fans of YA mystery and horror will be very pleased with this worthy retelling of a modern classic.
This book earned 4 birds:


I received this ARC from the publisher in exchange for my honest review.
Find Gretchen McNeil online:
Website
Twitter
Facebook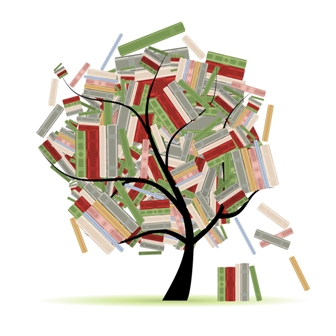 Related Posts