Find out more information about this feature and my ratings here.
Partials
Author: Dan Wells
Narrator: Julia Whelan
Performance: Excellent
Available Now
The human race is all but extinct after a war with Partials–engineered organic beings identical to humans–has decimated the population. Reduced to only tens of thousands by RM, a weaponized virus to which only a fraction of humanity is immune, the survivors in North America have huddled together on Long Island while the Partials have mysteriously retreated. The threat of the Partials is still imminent, but, worse, no baby has been born immune to RM in more than a decade. Our time is running out. Kira, a sixteen-year-old medic-in-training, is on the front lines of this battle, seeing RM ravage the community while mandatory pregnancy laws have pushed what's left of humanity to the brink of civil war, and she's not content to stand by and watch. But as she makes a desperate decision to save the last of her race, she will find that the survival of humans and Partials alike rests in her attempts to uncover the connections between them–connections that humanity has forgotten, or perhaps never even knew were there. – Goodreads
I actually started listening to this book while I was having a round of pretty unpleasant dental work and I have to say that it was still quite enjoyable! (The book, not the dental work.)  Partials is a long and slow build up which was nice because I really felt like the author took time to build this world.  The details about life after a total breakdown of society and its rebuilding was very interesting.  The combination of things we know now, things that would be lost in this situation, and advancements that were made created a place that felt very real to me as a reader.  The pandemic that caused the societal breakdown has had a devastating effect on infants and childbirth. (Please note that the first scene in this book involves the death of a baby.) It reminded me a little bit of Children of Man in that the survival of humans is in peril because of a lack of children. Everything  hangs on the cure for RM.  Kira is a smart and capable heroine who I really grew to like.  Her bravery did not seem over the top, which I think helped me relate to her.  The characters were all well formed and the very subtle romance added to the story without overwhelming it. As the plot slowly reveals itself, the story becomes more and more engrossing.  For a book that was very long, it was paced in a way that never seemed to drag.
The performance was part of the reason why I liked this book so much.  The narrator did a good job of voice differentiation and tone so that I always knew who was talking.  The emotion with which it was read helped keep the story going.  Overall, I thought that Partials was an excellent story with great world building and a riveting plot.  If you are like me and have been putting off reading this book, you might want to try experiencing this book through audio.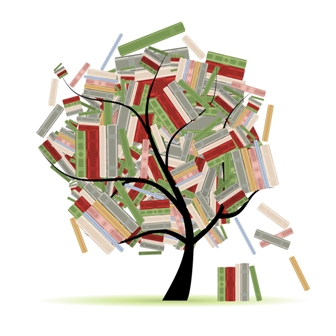 Related Posts