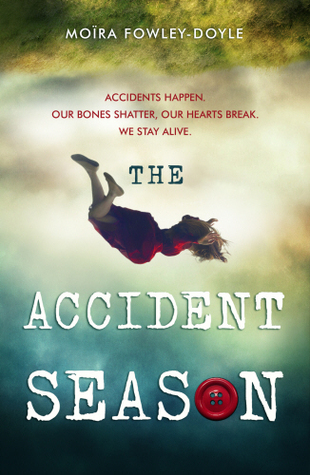 The Accident Season by Moïra Fowley-Doyle
Published by Simon & Schuster on August 18, 2015
Genres: Young Adult, Paranormal
Goodreads

The accident season has been part of seventeen-year-old Cara's life for as long as she can remember. Towards the end of October, foreshadowed by the deaths of many relatives before them, Cara's family becomes inexplicably accident-prone. They banish knives to locked drawers, cover sharp table edges with padding, switch off electrical items - but injuries follow wherever they go, and the accident season becomes an ever-growing obsession and fear.

But why are they so cursed? And how can they break free?
I heard a lot about The Accident Season around Halloween, so when we picked it for our November book club, I was excited to read a little out of my usual comfort zone. While I don;t read a lot of books in this genre, I ended up really enjoying it.  It took me an embarrassingly long time to figure out that this book was set in Ireland. (Seriously, I felt like such an idiot). The setting really added to the overall feel of the book which was gray and mysterious.  Cara's family is slightly unconventional, eve without October, and  all of the odd things that start happening every year seem to culminate for Cara as she seems to try to make a connection between the accidents and a long-lost school mate.  On top of all of the strange things happening, there is real family drama and secrets that have been covered up for too long.  In fact, secrets, and their power over you, factor heavily into this book.  While, on the surface, the different plots aren't really connected, nothing really stands alone in this book and the way each story line weaves into the other was very well done.
The key to a good paranormal book, at least in my opinion, is that it keeps you just a little bit off kilter.  Which part of it is true? Which part is a dream or a delusion?  The Accident Season did a very good job of blurring the lines between what was real and what was not real.  The lyrical writing and spooky atmosphere added to this feeling, as well.  Even when the answers are revealed, I still felt like things weren't totally resolved for this family.  For someone for whom paranormal, mystery  and horror are a very hard sell, The Accident Season did a wonderful job telling a story that was a little bit of everything that is spooky or paranormal.  I am excited that this book is a debut because I think we will see great things from his author in the future.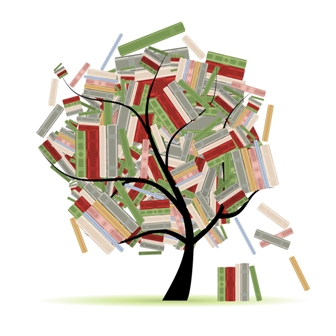 Related Posts