Death Sworn
Author:
Leah Cypess
Category:
Young Adult
Publisher:
Greenwillow Books
Release Date:
3-4-14
When Ileni lost her magic, she lost everything: her place in society, her purpose in life, and the man she had expected to spend her life with. So when the Elders sent her to be magic tutor to a secret sect of assassins, she went willingly, even though the last two tutors had died under mysterious circumstances. But beneath the assassins' caves, Ileni will discover a new place and a new purpose… and a new and dangerous love. She will struggle to keep her lost magic a secret while teaching it to her deadly students, and to find out what happened to the two tutors who preceded her. But what she discovers will change not only her future, but the future of her people, the assassins… and possibly the entire world. – Goodreads
I picked up Death Sworn thinking it was yet another foray into the world of fantasy assassins, but what I found was a story about two worlds that begrudgingly interact with each other in order to serve their own benefit.  Ileni travels to a system of caves that hides the school for assassins, which is legendary for its production of efficient killers, while knowing her magic in dwindling by the second.  It was a great set-up for adventure and forbidden romance.  I struggled just a bit with the world building in the beginning, but it caught its footing eventually and the rest of the book formed pretty well.  The world of the assassins who live underground is unflinchingly brutal and there was one scene that shocked me into realizing that the author wasn't going to try to make this place prettier than it was.  Likewise, the character of Sorin was presented as someone you could like, but he is still a person with blood on his hands, so there was that dissonance between what you want to see and what he really is.  Ileni was both scared and brave and I admired the fact that she wanted to appear strong, but was in great inner turmoil about her magic and her place now that her circumstances were so changed.
Ileni and Sorin had a bit of a Will/Tessa dynamic that I liked.  Their banter and the development of their relationship was fun to read.  They are both loyal to their respective worlds, yet torn when doubts about their loyalties start creeping in.  I was intrigued by the fiance that Ileni left behind, so I hope we get to meet him in the next book.  The political climate of the Death Sworn world is full of danger and pitfalls, and while I didn't completely understand it, it did keep me interested and eager to earn more in the next book.  There were many twists and turns, both in the caves and in the plot, and it balanced well between the world of this brutal school and the mystery that Ileni is determined to solve.  Death Sworn was not a perfect book, but it was a solid start to a series that I can see becoming a darkly fun and enjoyable read.
I received this galley in exchange for my honest review.
Find Leah Cypess Online:
Website
Twitter
Facebook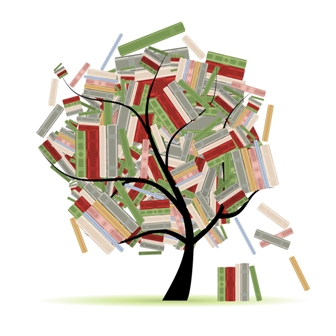 Related Posts