Dark Companion
Author:
Marta Acosta
Genre:
Young Adult
Publisher
: Tor
Release Date
: 7-3-12
When foster teen Jane Williams is invited to attend elite Birch Grove Academy for Girls and escape her violent urban neighborhood, she thinks the offer is too good to be true. She's even offered her own living quarters, the groundskeeper's cottage in the center of the birch grove.Something's not quite right about the school — or is it Jane? She thinks she sees things in the birch grove at night. She's also beginning to suspect that the elegant headmistress and her sons are hiding secrets. Lucky is the gorgeous, golden son who is especially attentive to Jane, and Jack is the sardonic puzzling brother.The school with its talented teachers and bright students is a dream for a science and math geek like Jane. She also loves her new friends, including hilarious poetry-spouting rich girl, Mary Violet. But the longer Jane stays at Birch Grove, the more questions she has about the disappearance of another scholarship girl and a missing faculty member. Jane discovers one secret about Birch Grove, which only leads to more mysteries. What is she willing to sacrifice in order to stay at this school…and be bound to Birch Grove forever? – Goodreads
Dark Companion starts with the night that Jane became a ward of the state.  It's a very scary opener combining terrible family tragedy with the paranormal, but it is a good set-up for the rest of the book. Jane's time in foster care is not pleasant, but she is determined to work hard and gain control of her future.  Something I found compelling about this story was the choice that Jane has to make between her old life and a new one.  Jane has a tragic past and her life has not been easy.  With the burden of that pain, she makes the decision to accept a scholarship and has access to all of the things she never thought she would attain.  Even so, when things start to seem wrong to her, she returns to the old neighborhood and sees everything in a different light.  I thought that was a very emotional part of the story. Although Jane came from  a place of poverty and pain, it was still a part of her and that realization was a big art of the story, for me.
Dark Companion was interesting.  I can't say that it was totally appealing to me, but I did like the mystery behind it and the uncertainty of who was "good" and who was "bad".  I always like a lot of gray area in my books.  The mythology seemed to be a little muddled with elements of fairy and other creatures that would be too spoilery to mention, and while it certainly didn't ruin the story for me, it kind of kept me from really investing in the characters.  There were definitely parts that were very spooky and I loved how the woods surrounding the school seemed to take on a life of their own.  Overall, this was an entertaining read.  While  all of the elements didn't work for me, I think fans of this genre will definitely save a place on their TBR list for this book.
I received this book as a galley from the publisher in exchange for my honest review.
Find Marta Acosta online:
Website
Twitter
Facebook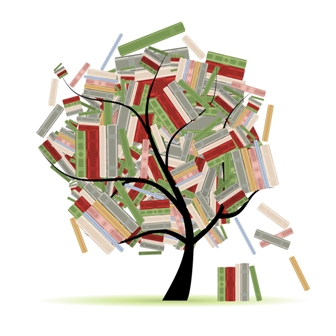 Related Posts