I received this galley in consideration for an honest review.
The Girl At Midnight by Melissa Grey
Series: The Girl At Midnight #1
Published by Random House on April 28, 2015
Genres: Young Adult, Urban Fantasy
Goodreads

Beneath the streets of New York City live the Avicen, an ancient race of people with feathers for hair and magic running through their veins. Age-old enchantments keep them hidden from humans. All but one. Echo is a runaway pickpocket who survives by selling stolen treasures on the black market, and the Avicen are the only family she's ever known. Echo is clever and daring, and at times she can be brash, but above all else she's fiercely loyal. So when a centuries-old war crests on the borders of her home, she decides it's time to act. Legend has it that there is a way to end the conflict once and for all: find the Firebird, a mythical entity believed to possess power the likes of which the world has never seen. It will be no easy task, though if life as a thief has taught Echo anything, it's how to hunt down what she wants . . . and how to take it. But some jobs aren't as straightforward as they seem. And this one might just set the world on fire.
I always love books that take place in a world that is completely different, yet exists right under our noses.  The Avicen and the Drakharin live adjacent to the mortal word.  They move within it, if they have to, but they have very little use for humans or human problems. Their ancient dislike for each other is the foundation of their existence in many ways, and it also serves as the foundation for a lot of the heartache in The Girl at Midnight.  Echo, being human, understandably feels like she has never really been a part of the Avicen, but the fact that they took her in when she was a child was an aspect of the story that was so appealing to me.  The human orphan in a world of strange beings trope has always drawn me in and the narrative voice was such that you really saw Echo from all angles.  What she lacked in Avicen abilities, she made up for in her ability to steal and survive in her own strange world; not quite living as a human, but not Avicen, either.
As with any good story, there was a quest with one side wishing for peace and the other bent on winning the war.  Caius introduced an interesting straight man feel to Echo's constant joking and dry humor and their on-page chemistry was fun to read.  The action didn't disappoint, either, and I liked the world traveling that they were able to do.  The background characters, who really don't stay in the background, didn't quite gel until about halfway through, but when they did it made for a very strong group that I enjoyed getting to know.   I usually give first books a lot of leeway, but The Girl at Midnight was a solid and fast-paced introduction to a world that I am looking forward to revisiting in book two.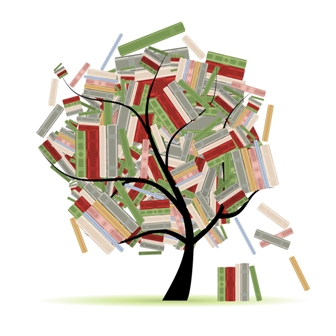 Related Posts