Fireblood
(Fireblood #1)
Author:
Trisha Wolfe
Category:
Young Adult
Publisher:
Spencer Hill
Release Date:
12-17-13
When Zara Dane is chosen to marry Prince Sebastian Hart, son of the man who ordered her father's capture, Zara knows she must fight to save everything she loves from ruin.  Being betrothed to the prince means a life trapped behind the towering stone walls of the Camelot-forged realm. Under the watchful eye of the prince's first knight, Sir Devlan Capra, changing her future becomes difficult.  When an unlikely rebel reveals the truth about the deadly secrets that fuel King Hart's twisted world, Zara's path to rescue her father becomes clouded by deception. The Rebels clear her path by forcing Zara's hand with an ultimatum: sway Prince Sebastian to join the Rebels, convincing him of his father's evil nature, or they will take him out. But Zara is uncertain about a future under the Rebels' command and where the prince's heart truly lies. She must decide who to trust, what to believe, and what she's truly fighting for before the king destroys all of Karm, including her heart. –
Goodreads
It's always a little embarrassing when you read over 200 books per year, but still come across authors that it seems everyone had read but you.  Fireblood was in introduction to Trisha Wofle and this won't be my last book by this author.  Set in a world that seems historical, but it actually in the future, Fireblood tells the story of a teen who is chosen to be queen and ends up getting caught up in a political game that means intrigue and death for many people she knows.  The world building was good, but with a slow reveal, so that when the reasons for the anachronistic customs are revealed, it just made me want to read more about Camelot.  It was also fun to draw some parallels between the original Camelot and this story, although they were fairly loose.  The future tech and the ancient customs combined to make for a fun melding of two time periods.  It was like two of my favorite genres combined, which I really enjoyed.
I thought this book was a lot of fun.  The world was interesting, the political intrigue kept me reading, and the story was one that definitely made me want more books in this series.  Prince Sebastian was especially interesting because I was never quite sure if he was totally good or totally bad.  Any time you can cast doubt on a character that you think you have pegged, it's always a good way to make the story more complex an interesting.  Zara was no damsel in distress, either.  She was determined and emotionally strong, as well as intelligent.  While she might have been trapped by her circumstances, I never felt that she was helpless or waiting for someone to rescue her.  That made her a heroine that I really enjoyed getting to know.  In fact, no matter what side they were on, I enjoyed getting to know all of the characters in the book. Now that I am aware of Trisha Wolfe, I will be sure to be on the look-out for book two of this series as well as other titles from this author.
I received this galley in exchange for my honest review.
Find Trisha Wolfe online:
Website
Twitter
Facebook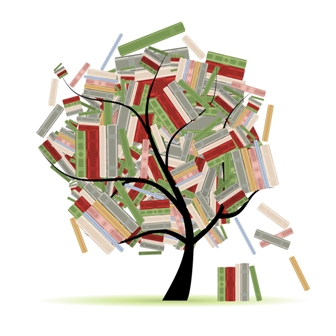 Related Posts