For those that have read the first two books, this is a spoiler free review of the 3rd book in the Curse Workers series.  However, if you have not read any of these books, you might want to avoid this post. 
Interested?  Here are my reviews of the the first two books:
White Cat
Red Glove
Black Heart
Author:
Holly Black
Category:
Young Adult
Publisher:
Margaret K. McElderry
Release Date:
4-3-12
Although Cassel is trying to move on from his life as an assassin, he cannot escape the fact that his mother is missing, his brother is working for the FBI and the girl he loves is now trying to make a career as a mobster.  His only choice is to cooperate with the Feds so that he can try to right some of the wrongs and maybe even save his mother.  Caught between a world of law and a world of criminals, Cassel doesn't know is who is telling the truth, who is lying and what they can gain from using his abilities.
I was so happy to dive into this series again to see what the Sharpe brothers were up to.  As we learned at the end of Red Glove, the Feds made an offer to Barron and Cassel, and they accepted, although Barron likes to think he's playing both sides (no surprise there).  As Cassel navigates the very treacherous path of political intrigue, tortures himself over his love for Lila and tries to find his mom, he continues to deal with school.  I loved some of the story lines that blended school life and personal life.  His school friends and mobster family are the crazy and dysfunctional pieces that make up his life.  In fact, I was drawn into the story so much that I actually felt sorry for Barron in one situation.  Can you believe it?  Cassel is as heartbreakingly vulnerable as always, dredging up all kinds of confusing feelings.  The beauty of Cassel is that you don't know whether you want to make out with him or make him a hot meal because his mom is such a disaster.  Maybe both. (I'm sure a therapist would have a heyday with that little statement.) However you categorize your feelings, he is the ultimate anti-hero with a desire to perhaps do some good, but mostly avoid trouble.
There is a lot of fast paced action in this book, but it's the characters that make it amazing.  With Cassel, there is a deep sense, although he tried so hard to live a "normal" life, that he doesn't feel he deserves to be treated as anything more than a worthless criminal. These feelings are confronted in a wonderful scene with Lila, but even before that, his actions tell you that somewhere in there is a kid who really wants things to work, who still has hope that maybe things really will work out for him.  That contrast between what Cassel wants and the reality of his world is what makes this series so appealing.  He can literally transform himself into anything, but he can't ever really change who he is and where he comes from.  Fans of these books will love this final installment.  The character development is seamless from one book to the next and up until the last scene there are surprises waiting to be discovered.
I am so sad that this series is over, but I loved the ending.  These books were perfect from beginning to end and this series will forever be on my all time favorites list.  Thank you, Holly Black.
I received this ARC in exchange for my honest review.
Find Holly Black online:
Website
Twitter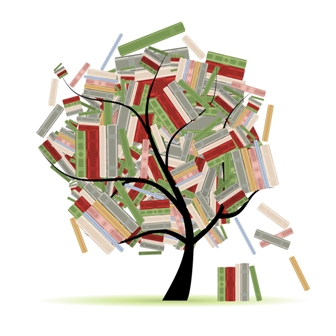 Related Posts