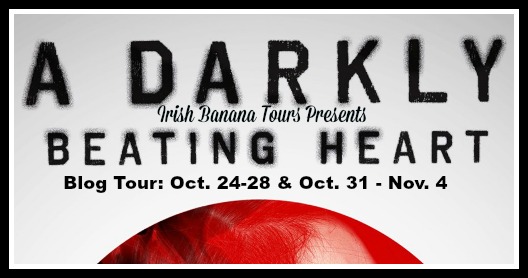 I received this galley in consideration for an honest review.
A Darkly Beating Heart by Lindsay Smith
Published by Macmillan on October 25, 2016
Genres: Young Adult, Time Travel, Historical Fiction
Amazon,  - B&N
Goodreads

A troubled girl confronts her personal demons in this time-travel thriller alternating between present day and 19th century Japan.

No one knows how to handle Reiko. She is full of hatred; all she can think about is how to best hurt herself and those people closest to her. After a failed suicide attempt at her home in Seattle, Reiko's parents send her to spend the summer with family in Japan, hoping she will learn to control her emotions. But while visiting Kuramagi, a historic village preserved to reflect the nineteenth-century Edo period, Reiko finds herself slipping backward in time into the nineteenth-century life of Miyu, a young woman even more vengeful than Reiko herself. Reiko loves escaping into Miyu's life . . . until she discovers Kuramagi's dark secret and must face down Miyu's demons as well as her own.
I have never been to Japan and am not well versed in anime, so A Darkly Beating heart was a whole new world for me and I was excited to dive in. Throw in time travel and I am definitely in.  As it turned out, this world was pretty dark, but it was an interesting and atmospheric book.  It was obvious to me that a lot of research and care went into building the worlds of both modern and Edo period Japan in a way that was respectful to the culture and gave a reader like me an experience that would immerse me i the setting. Reiko is angry, to put it lightly.  Her anger fuels her existence at this point and it's clear that she is very troubled.  (Reiko does participate in self-harm.)  Her heart has been broken by the girl she was in love with and that heartbreak has turned into a single-minded quest for revenge.  That focus drives a lot of the darkness in this book, and I liked it. I have always been a fan of the complexity and utter futility of revenge and for me, the only way to write those types of stories is to throw the main character in the deep end. As a reader, we watch Reiko's anger grow and grow, and I know I said it before but her character was very dark, but it matched the darkness of her quest.
The time travel was such an interesting aspect of the story.  The more I heard about this plot, the more I was intrigued.  Instead of actually physically traveling back in time, Reiko inhabits the body of Miyu, and Edo period woman whose heart and soul are also consumed with a desire for revenge.  I really liked the way their need for revenge connected them across centuries and the two stories melded together.  The 'why' of the time travel was also pretty interesting and combined the science fiction feel with something more spiritual, as well.  I don't want to give away too many details because I think it's best to go into this story cold, but I thought A Darkly Beating Heart was so different and interesting, taking an idea that has been examined again and again and giving it a new and unique treatment.
Tour Schedule:
3 Finished Copies of A DARKLY BEATING HEART (US Only)
a Rafflecopter giveaway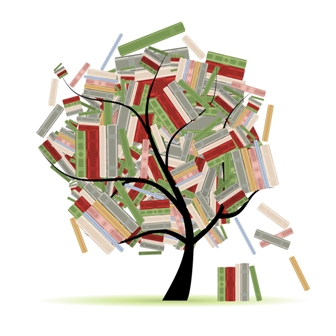 Related Posts