I received this galley in consideration for an honest review.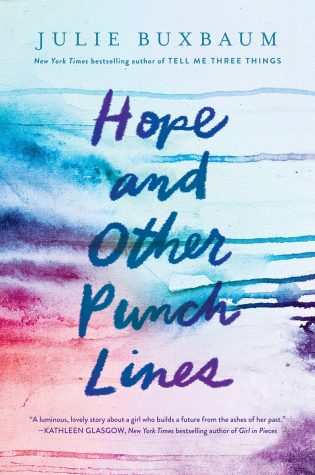 Hope And Other Punchlines by Julie Buxbaum
Published by Random House on May 7, 2019
Genres: Young Adult
Amazon,  - B&N,  - iBooks,  - The Book Depository
Goodreads

Sometimes looking to the past helps you find your future.

Abbi Hope Goldstein is like every other teenager, with a few smallish exceptions: her famous alter ego, Baby Hope, is the subject of internet memes, she has asthma, and sometimes people spontaneously burst into tears when they recognize her. Abbi has lived almost her entire life in the shadow of the terrorist attacks of September 11. On that fateful day, she was captured in what became an iconic photograph: in the picture, Abbi (aka "Baby Hope") wears a birthday crown and grasps a red balloon; just behind her, the South Tower of the World Trade Center is collapsing.

Now, fifteen years later, Abbi is desperate for anonymity and decides to spend the summer before her seventeenth birthday incognito as a counselor at Knights Day Camp two towns away. She's psyched for eight weeks in the company of four-year-olds, none of whom have ever heard of Baby Hope.

Too bad Noah Stern, whose own world was irrevocably shattered on that terrible day, has a similar summer plan. Noah believes his meeting Baby Hope is fate. Abbi is sure it's a disaster. Soon, though, the two team up to ask difficult questions about the history behind the Baby Hope photo. But is either of them ready to hear the answers?
September 11th has been written about in YA before, but I really loved how it was examined in Hope and Other Punchlines.  I was twenty -five and teaching elementary school on that terrible day and I remember very well the feeling that the world we live in was forever changed for the kids who looked at me with hopeful, then scared, faces.  There were so many searing images that came from that day, and this plot is brilliant.  I always wonder what happened to the people in these photos and so Abbi's experience seems very real.  It was also especially interesting since Abbi has no memory of the event that made her the focus of so many of the feelings that people had about that day.  Noah, on the other hand, has his own reasons for searching for answers related to September 11th.  I have always been someone who loves her geeky guys and Noah is a wonderful, well-rounded character who is also a fabulous book boyfriend.
This book is more emotionally intense than Buxbaum's other books, but whatever she poured into this story was well worth it.  Grief is intensely private, yet with this event, it became public.  The entire nation was grieving in some way. Some were grieving loved ones, but we were all grieving the loss of a feeling of safety. I would say this is especially true for those who were young when this happened.  There are moments of humor that save Hope and Other Punchlines from making you crawl under your bed and stay there. It was humor that seemed real because the world really does go on, whether you want it to or not and there are always opportunities to find humor, dark as it may be.  Abbi and Noah's connection to the photograph and the events of that day, along with supporting characters that became very dear to me as a reader, made Hope and Other Punchlines a book that took me by surprise, a bit.  Julie Buxbaum has established herself as one of my favorite authors of contemporary YA and I think this book woudl be great for both adults and teens.
Giveaway Details:
3 winners will receive a finished copy of HOPE & OTHER PUNCHLINES, US Only.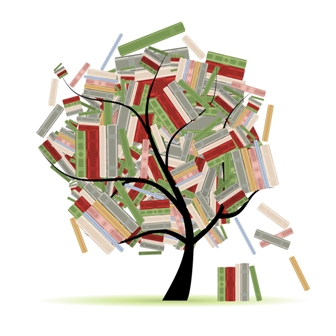 Related Posts