I received this galley in consideration for an honest review.
Mortal Gods by Kendare Blake
Series: Goddess War #2
Published by Tor on October 14, 2014
Genres: Young Adult, Fantasy, Mythology
Goodreads

Ares, God of War, is leading the other dying gods into battle. Which is just fine with Athena. She's ready to wage a war of her own, and she's never liked him anyway. If Athena is lucky, the winning gods will have their immortality restored. If not, at least she'll have killed the bloody lot of them, and she and Hermes can die in peace. Cassandra Weaver is a weapon of fate. The girl who kills gods. But all she wants is for the god she loved and lost to return to life. If she can't have that, then the other gods will burn, starting with his murderer, Aphrodite. The alliance between Cassandra and Athena is fragile. Cassandra suspects Athena lacks the will to truly kill her own family. And Athena fears that Cassandra's hate will get them ALL killed. The war takes them across the globe, searching for lost gods, old enemies, and Achilles, the greatest warrior the world has ever seen. As the struggle escalates, Athena and Cassandra must find a way to work together. Because if they can't, fates far worse than death await.
Oh, how I love this series.  Stories that draw on Greek mythology are plentiful, but none are as gritty and bloody as this series, and it is that unflinching look at the war that the Gods face that make this series stand out.  I found myself just as captivated by Mortal Gods as I was with Antigoddess, and that is pretty amazing since I loved Antigoddess.  Everyone in the group, Gods and mortal warriors alike, are doing their own weird version of trying to pull off the appearance of a mortal existence while trying to find a way to stop the Gods from eventually dying.  Cassandra is mourning her devastating loss while plotting revenge and begrudgingly teaming up with Athena.  Athena is watching her brother literally waste away while she denies her feelings for Odysseus and continues to pull owl feathers from under her skin.  It is a brutal and messed up story that was full of action and utterly captivating.
The most interesting part of this book is the way that Cassandra slowly changes.  The darkness that was pushing at the edges of her in Antigoddess begins to seep into her more and more every day.  She embraces her identity as a God killer and while she still remains Cassie, a high school student, she is also something else.  That something else can hurt and destroy and I loved seeing how her rage makes her as dark as Athena was in book one.  In some ways, it's like they switched places.  Cassandra resents Athena, but needs her, too.  There are some new arrivals to the battle field, and their modern incarnations were a perfect blend of modern and ancient, with their present day selves blending with their ancient memories.  There is a lot of blood.  Ok, there is tons of blood, and pain and sacrifice, as with all great battles. The scary part is that the battle hasn't really even begun, yet, and I cannot wait to get a front row seat in book three.  This is by far one of my favorite Greek mythology based series, and I highly recommend you give it a try.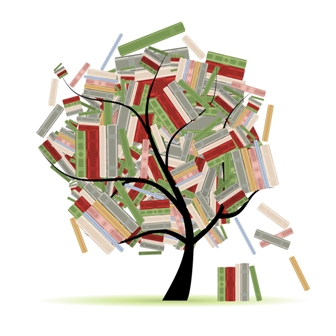 Related Posts