I received this galley in consideration for an honest review.
Maybe In Another Life by Taylor Jenkins Reid
Published by Simon & Schuster on July 7, 2015
Genres: Fiction, Women's Fiction
Goodreads

At the age of twenty-nine, Hannah Martin still has no idea what she wants to do with her life. She has lived in six different cities and held countless meaningless jobs since graduating college. On the heels of leaving yet another city, Hannah moves back to her hometown of Los Angeles and takes up residence in her best friend Gabby's guestroom. Shortly after getting back to town, Hannah goes out to a bar one night with Gabby and meets up with her high school boyfriend, Ethan. Just after midnight, Gabby asks Hannah if she's ready to go. A moment later, Ethan offers to give her a ride later if she wants to stay. Hannah hesitates. What happens if she leaves with Gabby? What happens if she leaves with Ethan? In concurrent storylines, Hannah lives out the effects of each decision. Quickly, these parallel universes develop into radically different stories with large-scale consequences for Hannah, as well as the people around her. As the two alternate realities run their course, Maybe in Another Life raises questions about fate and true love: Is anything meant to be? How much in our life is determined by chance? And perhaps, most compellingly: Is there such a thing as a soul mate? Hannah believes there is. And, in both worlds, she believes she's found him.
The idea of fate is so fascinating to me and Maybe In Another Life really prods at the thought that I think everyone has, the thought of what if?  Do small decisions impact the big things in our own life? Hannah is kind of a mess and still hasn't quite found her place in the world, yet, but where her two lives separate is the result of a seemingly small decision that takes the book in two different directions.  I really loved the two stories. In fact, I couldn't tell you which one I loved more because they were both well done.  The author did an excellent job of fleshing out both stories so that for each version of Hannah, it really felt as if she ended up in the right place. The things that happen to her shape her personality and her view on things and I really appreciated that the story didn't seem to favor one life over the other.  It made it a much more interesting and thought-provoking book.
I especially loved her friend Gabby, who is one of those best friend characters that makes you want to call your friends and tell them how much you appreciate them.  We should all have a Gabby in our life.  In many ways, this book as as much about their friendship as it was about Hannah's choices and the romantic relationships toward which they led her. While each choice ended in a satisfying HEA, it did falter a bit at the end and seemed a little too sugary sweet, but that is a small compliant, overall. Clearly, stories that explore these questions about life and love are a strength of Taylor Jenkins Reid.  Maybe In Another Life is a strong story and even though it weakened just a bit at the end, I still enjoyed it very, very much.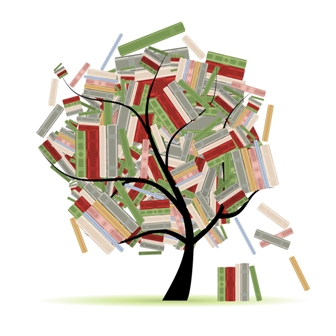 Related Posts