I am so happy to have Lindsay Smith on the blog today talking about SKANDAL!! Don't forget to enter the giveaway at the bottom of the post, as well! (US/CAN only)   First, here is a little bit about the book:
Skandal by Lindsay Smith
Series: Sekret #2
Published by Macmillan on April 7, 2015
Genres: Young Adult, Historical Fiction
Goodreads

My mind is mine alone. Life in Washington, D.C., is not the safe haven Yulia hoped for when she risked everything to flee communist Russia. Her father is reckless and aloof, and Valentin is distant and haunted by his past. Her mother is being targeted by the CIA and the US government is suspicious of Yulia's allegiance. And when super-psychics start turning up in the US capitol, it seems that even Rostov is still a threat. Ultimately, Yulia must keep control of her own mind to save the people she loves and avoid an international Skandal
Yulia's world is now in 1960s era D.C. at the height of the cold war, and now she's in the U.S.  What kind of research did you do to create this new world for Yulia?
I live in Washington, DC, so I had a ton of research options available to me—both for 1960s DC and America as a whole. I spent way too many Saturday mornings at the Smithsonian Museum of American History and the Library of Congress, and also perusing old photo books of 1960s DC, which helped me infuse the world of Skandal with the sort of vibrancy I wanted to contrast with the snowy gray world of Moscow in Sekret. I also dragged friends and family on frequent trips to Bohemian Caverns, the jazz club Valentin performs at in Skandal, though that was as much for fun as it was for research.
There are several different types of psychics in this series and they all seem to be able to use each other's gifts, as well.  Did you have a method for keeping track of what everyone can do and how they might be able to interact?
I didn't really develop my method until I was almost finished with the series! It was really a trial and error process, but in the end, I came up with this elaborate matrix of how pretty much any two given types of psychics might be able to combine or link their abilities. In a more general sense, I'm a reforming pantser, and have slowly come to terms with the fact that my plots and worlds are far too complicated for me to continue winging them without considerable note-taking. 😉
The Sekret series is a duology.   In a world where the trilogy seems to be the norm, what are some advantages to writing a duology?
I really loved the duology setup because it allowed me to create the sequel as a counterpoint to the first book. Yulia's world is built on a lot of dichotomies—the divide between East and West, between freedom and security—and the two-book format allowed me to examine these contrasts. (Even though the differences in her two experiences aren't as clear-cut as she first expected!) That being said, I understand why the trilogy format works so well for many stories, as it serves as a beginning, middle, and end for a larger arc while allowing each book to contain its own beginning, middle, and end. I'm happy, though, that Sekret was able to fit neatly into two books without it feeling forced or compressed.
Can you tell us what you're working on right now?
This October, my standalone YA fantasy book, Dreamstrider, publishes (also from Macmillan Children's/Roaring Brook). I'm so excited about this book—it has a lot of the espionage and intrigue that I think Sekret readers will love, but in a decidedly high fantasy setting with far less certainty between who really stands for what. I'm also currently drafting my Fall '16 book, which doesn't have a title yet, but takes place in both contemporary and Edo-period Japan.
Lindsay Smith's love of Russian culture has taken her to Moscow, Saint Petersburg, and a reindeer festival in the middle of Siberia. She lives in Washington, DC, where she writes on foreign affairs.
earn more about the first book in the duology, Sekret.

Join in on social media with #Skandal.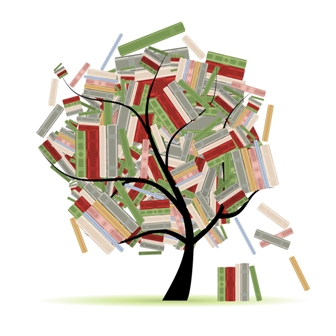 Related Posts