Revenge Of The Girl With The Great Personality
Author:
Elizabeth Eulberg
Category:
Young Adult
Publisher:
Scholastic
Release Date:
3-1-13
Everybody loves Lexi. She's popular, smart, funny…but she's never been one of those girls, the pretty ones who get all the attention from guys. And on top of that, her seven-year-old sister, Mackenzie, is a terror in a tiara, and part of a pageant scene where she gets praised for her beauty (with the help of fake hair and tons of makeup). Lexi's sick of it. She's sick of being the girl who hears about kisses instead of getting them. She's sick of being ignored by her longtime crush, Logan. She's sick of being taken for granted by her pageant-obsessed mom. And she's sick of having all her family's money wasted on a phony pursuit of perfection. The time has come for Lexi to step out from the sidelines. Girls without great personalities aren't going to know what hit them. Because Lexi's going to play the beauty game – and she's in it to win it. – Goodreads
One of the first things I should say about this book is that I learned a lot about the pageant circuit.  As her sister's seamstress, Lexi is on "Team Mackenzie" and spends a lot of time haunting the backstage areas of Texas beauty pageants. While I learned about such horrors as "flippers" (I'll let you discover what those are)  it was also a great way to instantly give you a good picture of the dynamics between Lexi, her mom, and her sister.  Some of their interactions broke my heart and I really felt for everyone involved.  Even her mother, who might seem pretty unsympathetic to some, was striving to appear a certain way, even if she had to use her daughter to do that.  The beauty pageants seemed to serve as a reflection of the value that so many place on looks and it very artfully illustrated the difference between who people are inside and who they show the world.  For some, they are the same person, but for others, it is someone entirely different.  As Lexi herself observes, there are a lot of similarities between high school and pageants.
Perhaps the reason this book resonated with me is that it really touched on the idea that, as teens or adults,  we do define ourselves by our looks and how we think other people see us.  Lexi sees herself as she imagines the world sees her next to her sister; plain.  Smart? Yes. Funny? Yes.  But, in the end, not pretty.  Those assumptions carry over into her romantic relationships and even make her a little blind as she judges others for their good looks just as she thinks others have judged her for the lack of them.  I was never really sure what Lexi looked like because we only really know how she sees herself, which was interesting.  The thing is, by the end of this story, I really and truly loved Lexi.  (Hell, I loved Cam and Barry, too.)  This book really celebrated friendship and Lexi had some great friends who appreciated her and challenged her, which I loved so much.  I can't wait to recommend this book to others because I think it speaks a lot of truths about family, friends, self-esteem and delivers that truth in a story that is funny, witty, and emotional.
I received this ARC from the publisher in exchange for my honest review.
Find Elizabeth Eulberg online:
Website
Twitter
Facebook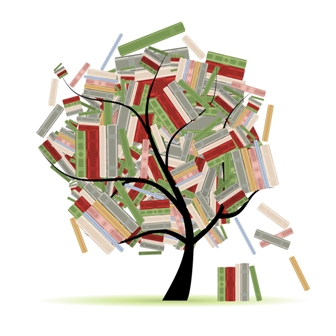 Related Posts