Uninvited
Author:
Sophie Jordan
Category:
Young Adult
Publisher:
Harper Teen
Release Date:
1-28-14
When Davy Hamilton's tests come back positive for Homicidal Tendency Syndrome (HTS)-aka the kill gene-she loses everything. Her boyfriend ditches her, her parents are scared of her, and she can forget about her bright future at Juilliard. Davy doesn't feel any different, but genes don't lie. One day she will kill someone. Only Sean, a fellow HTS carrier, can relate to her new life. Davy wants to trust him; maybe he's not as dangerous as he seems. Or maybe Davy is just as deadly. –
Goodreads
I wasn't sure what to expect from Uninvited, but when I started seeing the reactions of readers on twitter, I knew I was in for quite the roller coaster of a book.  There were scenes in this book that made me gasp with shock, which doesn't happen too often.  I really felt Davy's sense of powerlessness as she tried to adjust to her new life as someone with HTS.  The way her world, and everything she knew, was stripped from her really showed me, as a reader, exactly how people with HTS were treated.  It was a horrible life for them and one where they were treated as less than human.  Sean, a fellow HTS carrier, was an interesting character.  He obviously adjusted to life with HTS, and his rough background helped him do that.  However, I felt, and still feel, that there are things that we still don't know about him. While there was a bit of romance, I didn't think that it overshadowed the story, which really was Davy's struggle to survive in her new environment.  The way that the government is given the power to control everything about Davy's life was truly chilling.  Honestly, reading this story really stressed me out because it was constructed in such a way that it felt very real.
This book brought up a lot of interesting questions for me.  The overall thought that seemed to hang over this story was whether our destiny can be predicted by genetics or is it controlled by expectations and environment? It's the old nature vs. nurture thing.  Many characters were presented that seemed to support both theories, which was a mind bending aspect of the book that I really liked.  Since it's set in modern day, it's easy to imagine something like this happening, although perhaps not at this scale.  The identification of a "kill gene", the action that the government takes as a consequence, and the witch-trial like atmosphere that follows, all seemed unlikely to this extreme, yes, but there was also a certain echo of things we see today.  We already identify many diseases though genetic tests, to the point where the government actually passed a law protecting people from being discriminated against because of that information.  So, perhaps this isn't so far-fetched after all.  Uninvited was a very fast paced read with a lot of heart stopping moments that made it possible for me to start and finish it in one day.  I had a hard time putting it down.  It was a great start to a new series and I am looking forward to seeing where this story takes us.
I received this galley in exchange for my honest review.
Find Sophie Jordan online:
Website
Twitter
Facebook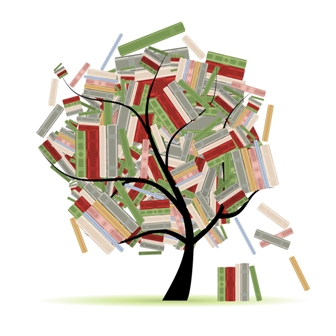 Related Posts