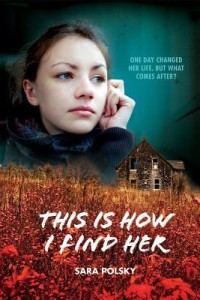 This Is How I Find Her
Author:
Sara Polsky
Category:
Young Adult
Publisher:
Albert Whitman
Release Date:
9-1-13
Sophie Canon has just started her junior year when her mother tries to kill herself. Sophie has always lived her life in the shadow of her mother's bipolar disorder, monitoring her medication, rushing home after school to check on her instead of spending time with friends, and keeping her mother's diagnosis secret from everyone outside their family. But when the overdose lands Sophie's mother in the hospital, Sophie no longer has to watch over her. She moves in with her aunt, uncle, and cousin, from whom she has been estranged for the past five years. Rolling her suitcase across town to her family's house is easy. What's harder is figuring out how to build her own life. – Goodreads
The first thing you will realize when you start this book is that Sophie is dealing with much more than most teens do.  Her mother's attempted suicide isn't a total surprise to Sophie, who has been living with her mother's bipolar disorder for years, but it is still an act that sends Sophie's word into chaos and confusion.  While her mom is in the hospital, Sophie is forced to be reunited with her aunt's family, who used to be a big part of her life.  I think the relationship that Sophie slowly starts to understand between her mom and her aunt was one of the truly brilliant things about this book.  The family history and the reason for their estrangement seems wholly plausible to an adult, but for Sophie, it was hurtful and confusing.  The way that one person's mental illness can touch the lives of everyone around them rang true in a way that resonated deeply with me as a reader.  Her mother's illness  isolated Sophie from friends and family until she and her mom were basically left alone to face down the demons of bipolar disorder.
I guess what really grabbed me about this book was the how real Sophie's voice was to me.  This was a girl that desperately wanted to reach out for help, but had been scared for so long, that she almost didn't know how to accept kindness from people.  Her mother wasn't physically abusive or emotionally abusive.  It was the burden of mental illness that rested not only on her mother's shoulders, but on the shoulders of Sophie, which drove her to act in ways that confused people.  Sophie's painstaking journey back to a place where she could even start to trust those she used to be close to, was riveting.  I think that anyone who has had to deal with mental illness or has had to care for a mentally ill loved one will immediately feel a kinship with this book.  I am sad that it hasn't gotten more attention because I  think that this is the kind of story that people need to read, especially if they are in the same situation.  If This Is How I Find Her didn't get on your radar this fall, please consider reading it.  It was a heart-breaking and honest look at the impact of mental illness, not only on those that suffer from it, but on those who care for the mentally ill.
I received this ARC in exchange for my honest review.
Find Sara Polsky online:
Website
Twitter
Facebook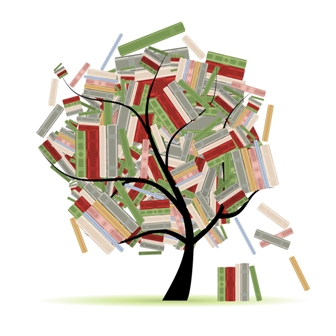 Related Posts