Welcome to my stop on the blog tour for A Week Of Mondays!  I am really excited to have Jessica Brody on the blog today answering a few questions about this super fun book.  Enjoy!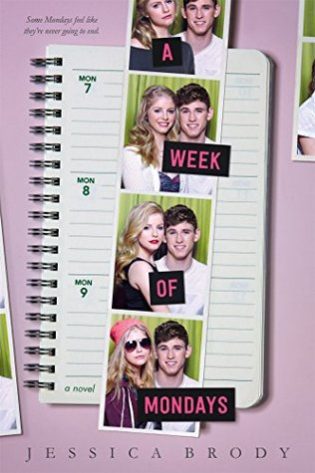 A Week Of Mondays by Jessica Brody
Published by Macmillan on August 2, 2016
Genres: Young Adult
Goodreads

Sixteen-year-old Ellison Sparks is having a serious case of the Mondays. She gets a ticket for running a red light, she manages to take the world's worst school picture, she bombs softball try-outs and her class election speech (note to self: never trust a cheerleader when she swears there are no nuts in her bake-sale banana bread), and to top it all off, Tristan, her gorgeous rocker boyfriend suddenly dumps her. For no good reason!

As far as Mondays go, it doesn't get much worse than this. And Ellie is positive that if she could just do it all over again, she would get it right. So when she wakes up the next morning to find she's reliving the exact same day, she knows what she has to do: stop her boyfriend from breaking up with her. But it seems no matter how many do-overs she gets or how hard Ellie tries to repair her relationship, Tristan always seems bent set on ending it. Will Ellie ever figure out how to fix this broken day? Or will she be stuck in this nightmare of a Monday forever?

From the author 52 Reasons to Hate My Father and The Unremembered trilogy comes a hilarious and heartwarming story about second (and third and fourth and fifth) chances. Because sometimes it takes a whole week of Mondays to figure out what you really want.
In A Week of Mondays, Ellison gets a second (and 3rd, 4th, etc) chance to redo a day that really sucked. What made you think of writing a book about repeating a day in order to "get it right"?
I think the whole book started with the question of "what is getting it right?" Every day we do things, say things, and make choices that we later question. "Was that the right thing to do?" or "How would my life have turned out differently if I'd chosen another way?" In the real world, we don't have those opportunities to do things over. We don't get a Week of Mondays to figure it out. In fiction we do. But in the end, I wanted the result to be the same. Sometimes "getting it right" is the choice you least expected. And sometimes life works out exactly the way it's supposed to.
What do you think about the idea that we perhaps learn more about ourselves and about life from the bad days?
Aha! Wisdom!
Okay, so I'm going to reference the Bachelor here. (Bear with me, there's a point!) You know how nearly every single couple that gets together on the Bachelor ends up breaking up? Do you know why that is? Of course, there's the theory that they're all just in it for the 15 minutes of fame and weren't really looking for true love after all? Or the theory that maybe just possibly true love can't be found on TV. (WHAT?!) But here's my theory: The setting of the bachelor is too perfect. It's not real life. There's no conflict. There's just expensive, fancy dates, and beautiful hair and make-up, and champagne! News flash! Life isn't all just fancy dates, make-up and champagne (although sign me up for wherever THAT life exists). Life is good and bad and I believe that when these couples have to face the bad, they see each other (and themselves) for who they really are they're not equipped to handle it. Just like you have to fall in love with someone's flaws as well as their strengths, you have to fall in love with your own flaws too. And sometimes you don't even know what those flaws are until you've faced adversity and conflict.
So my short answer to your question (too late!) is yes. I agree. 🙂
If you were really given the chance for a do-over in any part of your life, would you take it?
Nah. I think I'll skip it. If life has taught me anything it's that we learn from mistakes. Wow, this interview has turned me into a walking cliche! But it's so true! Every bad day or bad thing that's happened to me has made me who I am and taught me something about how I want to live my life.
Although there are a bunch of books I'd like to re-read for the first time. And a bunch of first kisses on TV shows I'd like to rewatch for the first time too.
What are you working on now?
OOH! So much fun stuff! I recently announced that I'm writing a book series for Disney Press, based on the Disney Channel Original Movie, Descendants! The first book is coming out at the end of August and I'm currently working on the third book in that series! Plus, I just finished revisions on my next young adult, which is still a secret but is being announced on my YouTube channel…SOON! Like a matter of days!  AND I have my debut middle grade novel, ADDIE BELL'S SHORTCUT TO GROWING UP is releasing on February 14, 2017! You can read about it here.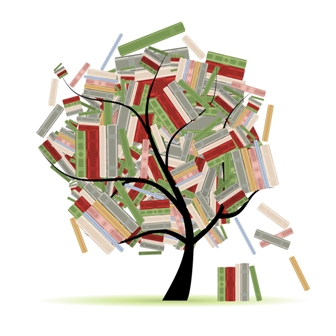 Related Posts