I received this galley in consideration for an honest review.
Campbell's Redemption by Sharon Cullen
Series: Highland Pride #3
on November 22, 2016
Genres: Romance, Historical Romance, Scottish Romance
Goodreads


With Cait Campbell hiding Scottish fugitives from the British crown, who should arrive wearing his English-style coat but Iain Campbell, the traitorous clan leader and the man responsible for her husband's death. Iain seeks a healer for his fallen kinsman, and out of a sense of duty Cait is obliged to help. Her uncanny ability to read people is powerless against his dark, impassive gaze, yet Iain is kind in a way that moves her.

In Cait's company, Iain is overcome by painful memories of his best friend, her husband, who died protecting him. But grief shows weakness—a luxury he cannot permit, because Iain is playing a dangerous game with the British army. One small misstep and he could be branded a traitor or executed as a spy. But even with political tensions mounting to a fever pitch, Iain can't get Cait out of his mind. What he doesn't know is that Cait is playing a deep and deadly game of her own, and their love could put everything—even Scotland itself—in peril.
I have read most, if not all, in this series so I was looking forward to finally reading about the Highlander who is all but demonized in the other books.  His ancestral connection to the English and his English title set him apart from the other lairds, but of course there is more to him than you see at first.  The interesting part is the fact that Cait is trying to smuggle out post-Culloden fugitives. That gave the book a lot of tension. The romance itself was lukewarm, to be honest.  It was an interesting story and I'm glad I read it since it was invested in the series, but I can't say it's my favorite of the three.
I received this galley in consideration for an honest review.
Fourth Down by Desiree Holt
Series: Game On #4
Published by Kensington on October 25, 2016
Genres: Romance
Goodreads



When her relationship goes up in flames, Holly Funchess jumps straight back into the heat—by becoming a firefighter. Running as far away from her past as she can, Holly trains hard and lands a job with a small San Diego firehouse. With everything to prove, she has no problem putting her love life on the back burner. But where there's smoke…

A former football player with a string of failed relationships behind him, Chase DeMarco has put his all into his Coast Guard career and the youth football team he coaches. He's not about to let anyone distract him—especially Holly, the woman at his gym who seems to relish getting under his skin. But when their skirmishes turn into full-contact workouts—and they face off against the dangers of their jobs—Chase and Holly must choose between letting the clock run down or playing to win…
This book was a mess.  First of all, the hero's connection to football was nominal, which is fine, but this series supposedly always  features a hero who plays football.  There was nowhere near enough relationship building or character development for either protagonist.  Instead of following the interesting trail of what it's like being a female firefighter, Holly is turned into a girl with "a chip in her shoulder",  a phrase that is repeated ad nauseum and kind of erases all of the hard work and effort she put into becoming a firefighter. The romance is nowhere and then BOOM, so there is no time to be invested in their happiness and, quite frankly, they were both annoying.  A general lack of plot, character, and really any type of development past stereotypes really made this story suffer.  You can skip this one.
I received this galley in consideration for an honest review.
Four Letter Words by J. Daniels
Series: Dirty Deeds #1
Published by Grand Central on October 4, 2016
Genres: Romance
Goodreads



Sydney Paige was never so mortified to hear the words "wrong number" in her life. She meant to tell off the guy who broke her best friend's heart but unleashed her anger on a perfect stranger instead. And now her world is turned upside down by the captivating man who wants to keep her on the line.

Brian Savage is living a life he's quickly come to hate-until Sydney's wild rant has him hooked and hungry for more. Soon the sexy woman on the phone becomes the lover in his bed. But Brian has secrets, and the closer he lets Syd get, the harder it is to shield her from the devastating mistakes of his past
Four Letter Word really falls into the alpha male/woman needs help formula, which is a trope that  a lot of people like in their romances.  It was entertaining and there was good chemistry, however I felt that Sydney's motivation for leaving her ex was underdeveloped and so it kind of took a while to get into the story.  The main characters were a little cookie-cutter, but I am interested in their respective best friends to want to read the next book, which featured their romance.  The way Sydney and Brian meet, through a wrong number situation, is unrealistic even for romance, but it was a fun meet-cute and it worked so I won't argue with it.  I thought Brian's emotional back story was interesting and it helped round out the story.  So, this first book was ok, but I am going to keep reading because I think the next books have the potential to get better and better.
I received this galley in consideration for an honest review.
A Raven's Heart by K.C. Bateman
Series: Secrets and Spies #2
Published by Random House on October 18, 2016
Genres: Romance



August 1815. The war with France is officially over, Napoleon's an exile on St Helena, but Europe is still a very dangerous place to be.

Kidnapped and held for ransom at nineteen, ducal heir William Ravenwood knows the only person he can rely on is himself. Now part of a spy ring that includes his friends Nicolas and Richard Hampden, he's the smuggler known as The Raven, a ruthless agent who specializes in rescuing hostages and prisoners of war from captivity.

Heloise is a brilliant code breaker, one of the English government's most valuable assets. She's also loved Raven for years, but considering that he rejected her at sixteen, before her face was scarred rescuing her brother from an icy river, she's certain he doesn't want her now, despite his outrageous flirting.

But when Heloise decodes a message that proves Kit is alive and a prisoner in Spain, Raven realizes she's in grave danger. With French agents determined to silence her, he'll do whatever it takes to keep her safe – even if that means taking her to Spain with him as an unwilling hostage.

A master at decoding complex messages, Heloise finds Raven frustratingly hard to read, but as their lives hang in the balance she's determined to unravel his secrets and unlock his dark, elusive heart…
I am always up for a historical romance that has an underrepresented setting.  In A Raven's Heart, we are thrown into the time period after Napoleon has been exiled, but with fighting and espionage still going on between the French and English. Heloise is a code breaker for the English army, which was such a cool job for a character who was genius level smart and fun to read.  There is a slight hate-to-love feel to this plot, but it quickly turns more toward love.  Their journey to Spain in a quest to find their colleague was a nice change of pace from the usual ballrooms of the ton and I thought Raven was rather feminist, which made him an even better hero.  There was good chemistry, intrigue, and a very sweet war-time love story.  I may go back and read the first book in this series because I enjoyed this one so much.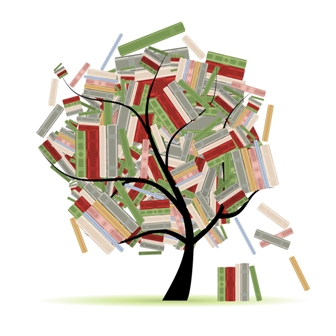 Related Posts