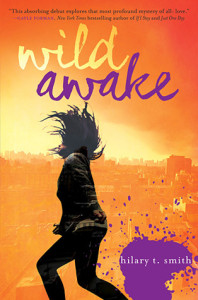 Wild Awake
Author:
Hilary T. Smith
Category:
Young Adult
Publisher:
Katherine Tegen Books
Release Date:
5-28-13
Things you earnestly believe will happen while your parents are away:
1. You will remember to water the azaleas.
2. You will take detailed, accurate messages.
3. You will call your older brother, Denny, if even the slightest thing goes wrong.
4. You and your best friend/bandmate Lukas will win Battle of the Bands.
5. Amid the thrill of victory, Lukas will finally realize you are the girl of his dreams.
Things that actually happen:
1. A stranger calls who says he knew your sister.
2. He says he has her stuff.
3. What stuff? Her stuff.
4. You tell him your parents won't be able to—
5. Sukey died five years ago; can't he—
6. You pick up a pen.
7. You scribble down the address.
8. You get on your bike and go.
9. Things . . . get a little crazy after that.*
*also, you fall in love, but not with Lukas.Both exhilarating and wrenching, Hilary T. Smith's debut novel captures the messy glory of being alive, as seventeen-year-old Kiri Byrd discovers love, loss, chaos, and murder woven into a summer of music, madness, piercing heartbreak, and intoxicating joy
"Sometimes a problem looks so small you can crush it between your fingers. Then you will wake up one morning and it's eating you alive." eGalley Pg. 200
From the first words, I immediately felt Kiri's intelligence. I also got a clear picture of the way she is surrounded by people that don't really see her.  Her parents are completely disassociated, her brother is drowning in rage, and her best friend isn't really a friend at all.  Kiri has built careful walls around herself since her sister's death, but  once a brick is loosened, everything comes crashing down around her.  The call about her sister and Kiri's desire to know the truth brings what she thinks is freedom but what quickly tuns into a prison of her own pain and obsession.  Kiri's mania starts out slowly and soon grows into every part of her life, which is a transformation that is beautifully written and subtle enough to avoid cliche.
Kiri is the quirky friend, the brilliant and odd person who is the center of interest at a party, but a person that you don't really know that much about.  As open as she seems, she is a mystery to many of the people she loves.  For that reason, I think her mental illness hides behind her brilliance.  As a reader, you see that what she believes to be true and what people see are two very different things, but since we only read Kiri's voice, the reader must gather this information from the reactions of those around her.  I thought that was a wonderful way of presenting Kiri's spiral because as she goes deeper into her illness, you really do feel like you are watching someone slowly dive off of a cliff.  It's terrifying and mesmerizing all at once.
When Skunk enters the picture, their relationship provides a puzzling distraction for Kiri.  Soon, though, it becomes clear that Skunk is fighting his own very serious battles.  Their love story is flawed and bittersweet, but I am glad it was in the book.  It gave a lot of depth to a story that could have turned into another "smart girl descends into madness" tale. Instead, their relationship helped it develop  into a darkly funny and sad book about flawed people dealing with sadness both large and small.  Somewhere between glorifying mental illness and showing it for the complicated and painful journey it is, Wild Awake is gritty look at the idea that everyone struggles in their own way.  It was a book that was both bittersweet and hopeful with characters I won't soon forget.
I received this galley in exchange for my honest review.
Find Hilary T. Smith online:
Website
Twitter
Facebook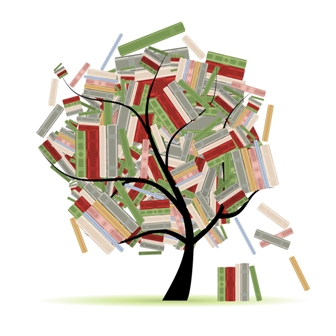 Related Posts