Mind Games
Author:
Kiersten White
Category:
Young Adult
Format:
eGalley
Publisher:
Harper Teen
Release Date:
2-19-13
Fia was born with flawless instincts. Her first impulse, her gut feeling, is always exactly right. Her sister, Annie, is blind to the world around her—except when her mind is gripped by strange visions of the future. Trapped in a school that uses girls with extraordinary powers as tools for corporate espionage, Annie and Fia are forced to choose over and over between using their abilities in twisted, unthinkable ways… or risking each other's lives by refusing to obey. In a stunning departure from her New York Times bestselling Paranormalcy trilogy, Kiersten White delivers a slick, edgy, heartstoppingly intense psychological thriller about two sisters determined to protect each other—no matter the cost. – Goodreads
"The moment he bends over to help the sorrow-eyed spaniel puppy, I know I won't be able to kill him." – Pg. 13 (eGalley)
I have to admit that I was surprised by how much intensity and character development was packed into such a short book, but it was an excellent and well rounded story. Mind Games was a short, face-paced roller coaster ride with emotional intensity and physical action sequences that will leave you gasping for breath and wanting more.  Alternating between present day and flashbacks, the reader learns how the sisters came to the school and we see their eventual transformation as one becomes a prisoner and the other, a weapon.  The author did an excellent job of getting into the heads of Annie and Fia, because as much as they loved each other, they got tired of each other, as well.  I thought that was a very realistic way to portray a relationship that was rooted in love and the feelings of obligation that both sisters held for each other.  Perhaps the most intriguing person to me was James, the son of the school's owner.  Although much is revealed about him as the story progresses, I am still not sure how I feel.  He is just as conflicted and damaged as Fia and I am looking forward to learning more about him and his motivations.
Usually when books have so much action, the depth of story suffers, but that is not the case with Mind Games.  There was an artful balance between ass kicking and emotional breakdown that gives the reader a real sense of the psychological toll that this life has taken on Fia..  Without being derivative, Fia reminds me of Katniss in Mockingjay; they are both strong when it comes to fighting for the people they love, but so very fragile, mentally.  One of the things that I really loved about this story was the price that Fia paid.  Having these skills and being forced to use them did hurt Fia.  She was not a fighting machine, although she could perform like one.  She was broken by what she was forced to do.  Kiersten White did not shy away from showing just how far Fia would go to protect those that she loved, and as horrifying as it was, I think you will still feel deep sympathy for Fia.  The ending was fantastic and I was so afraid that this was a stand alone, but it's not!  I am thrilled that this is a series because I can tell that it's going to turn into one of my all-time favorites.
I received this galley in exchange for my honest review.
Find Kiersten White online:
Website
Twitter
Facebook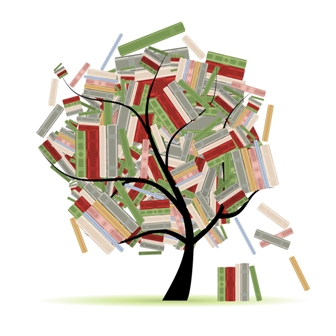 Related Posts