Avalon
Author:
Mindee Arnett
Category:
Young Adult
Publisher:
Balzar + Bray
Release Date:
1-21-14
Of the various star systems that make up the Confederation, most lie thousands of light-years from First Earth-and out here, no one is free. The agencies that govern the Confederation are as corrupt as the crime bosses who patrol it, and power is held by anyone with enough greed and ruthlessness to claim it. That power is derived from one thing: metatech, the devices that allow people to travel great distances faster than the speed of light. Jeth Seagrave and his crew of teenage mercenaries have survived in this world by stealing unsecured metatech, and they're damn good at it. Jeth doesn't care about the politics or the law; all he cares about is earning enough money to buy back his parents' ship, Avalon, from his crime-boss employer and getting himself and his sister, Lizzie, the heck out of Dodge. But when Jeth finds himself in possession of information that both the crime bosses and the government are willing to kill for, he is going to have to ask himself how far he'll go to get the freedom he's wanted for so long. –
Goodreads
Avalon takes a group of artful dodgers and places them in a sort of futuristic work house situation with a gangster named Hammer DaFoe on a space outpost.  You could almost think of this at Firefly meets Oliver Twist, in some ways.  Jeth, our protagonist, is a reluctant  criminal, doing the bidding of a powerful gangster while resenting his alcoholic uncle, looking after his sister, and plotting a way to get his ship (Avalon) back from the gangster.  The rag-tag group of teens who all work together to pull off the various "jobs" they are asked to do gives it that Dickensian feel.  They are all orphans, adopting each other as family, and doing what they have to to survive a very harsh universe. The fact that Jeth isn't really a criminal by choice makes his servitude all the more interesting.  He is determined to be the perfect lackey for Hammer, but he is also constantly confronted by his conscience.  I've always found that sort of inner turmoil in a character to be interesting.
I didn't really buy the romance in Avalon, but that didn't really have an impact on my reading experience.  Perhaps it's something that will be honed in subsequent books, but even if it isn't, it won't take away from the central story.  The Bermuda Triangle-like place they must travel to in order to pull off that last big heist really kicked the story into full gear.    There were enough mysteries, plot twists, and family secrets to keep me engaged with the book and the pacing was good, as well.  Avalon was a solid sci-fi story.  The world building was good, the technology was intriguing, and the story had a good mix of adventure and emotional family drama.  While I wished that some of the side characters had been developed a little more, I am a little pretty forgiving when it's the first book in a series.  Not everything can be accomplished in one volume, especially if there will be more books.  Overall, I liked Avalon and I'll be recommending it to sci-fi readers of all ages.
I received this galley in exchange for my honest review.
Find Mindee Arnett online:
Website
Twitter
Facebook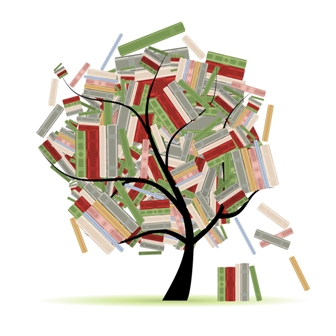 Related Posts