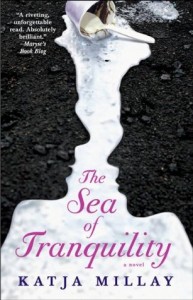 The Sea of Tranquility
Author:
Katja Millay
Category:
Young Adult
Publisher:
Atria
Release Date:
6-4-13
Former piano prodigy Nastya Kashnikov wants two things: to get through high school without anyone learning about her past and to make the boy who took everything from her—her identity, her spirit, her will to live—pay.  Josh Bennett's story is no secret: every person he loves has been taken from his life until, at seventeen years old, there is no one left. Now all he wants is be left alone and people allow it because when your name is synonymous with death, everyone tends to give you your space.  Everyone except Nastya, the mysterious new girl at school who starts showing up and won't go away until she's insinuated herself into every aspect of his life. But the more he gets to know her, the more of an enigma she becomes. As their relationship intensifies and the unanswered questions begin to pile up, he starts to wonder if he will ever learn the secrets she's been hiding—or if he even wants to. –
Goodreads
"I am pressed so hard against the earth by the weight of reality that some days I wonder how I am still able to life my feet to walk."
Written in alternating perspectives, The Sea of Tranquility tells the story of two beautifully flawed characters that both suffer from a profound loss.   They are both broken in their own way, although Nastya's brokenness is a little more evident.  They hide in plain sight from the world, Natsya with her silence and provocative clothes and Josh with his refusal to get close to anyone. Slowly, they move toward each other.  Josh and Nastya are not victims of instalove at all.  In fact, I think this might be my all time favorite slowly building relationship, rivaled only by Elizabeth and Darcy.  Both are wrapped up in their own pain, but circumstances bring their worlds together and they quietly start to fit into each other's lives.  Josh is an accidental good guy isolated by his tragedies and brought more fully into Nastya's life by the one friendship he allows himself to keep.  I thought it was interesting the way Nastya and Josh shared so many intimacies of every day life, yet they both hid so much from each other.  The supporting characters play a huge role in this book's brilliance, most notably Josh's best friend, Drew, whose character is peeled away so brilliantly that if he doesn't get his own book I don't know what I will do.   It seemed that everyone was hiding in one way or another.  Drew is exhausted by a reputation that he feels obligated to perpetuate and hides behind his bad decisions and Nastya uses clothes and silence to hide her feelings of worthlessness.  Josh is hiding his loneliness by being deliberately alone, because if he chooses it, it's less painful.  Yet, they all need each other so desperately.
Ultimately, this is a story of Nastya's journey towards the healing that she desperately needs.  Although Josh is a big part of that journey, he does not save her.   Beautifully, he helps her save herself and I do not have the writing talent to adequately express how wonderful this was to read.   Perhaps somewhat unwillingly on his part, Josh brings Nastya into a world where, yes, people can be randomly cruel, but they also have a great capacity for kindness.  In turn, Josh learns that letting himself love someone might not save him from pain, but it won't bring the catastrophic end he expects, either.   Katja Millay has taken two people that you might not notice if you saw them walking down the street and created a story that was one of the most beautifully bittersweet relationships I have read in a long, long time.  It's one of those stories that makes me want to pull a Hazel Grace and ask the author, what happens to them after the book ends?  It was an emotional and raw story about a girl who thinks she is broken and a boy that escapes loneliness by building things.  Together, they muddle their way toward the dream of second chances.  Do not let another day go by without reading this book.
"I'm not sure how long we sit in Josh's truck, holding hands, surrounded by darkness and unspoken regrets. But it's long enough to know that there are no stories or secrets in the world worth holding onto more than his hand."
I received this galley from the publisher in exchange for my honest review.
I feel so strongly about this book that I am giving away a copy. Simply fill out the rafflecopter below for a chance to win.
Find Katja Millay online:
Twitter
Facebook
You must be 13+ to enter. Open internationally.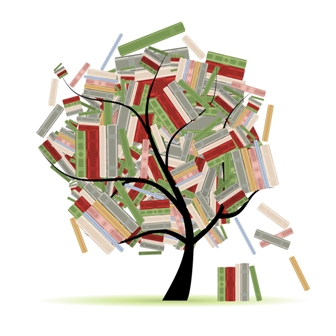 Related Posts