I received this galley in consideration for an honest review.
First & Then by Emma Mills
Published by Macmillan on October 13, 2015
Genres: Young Adult
Goodreads

Devon Tennyson wouldn't change a thing. She's happy watching Friday night games from the bleachers, silently crushing on best friend Cas, and blissfully ignoring the future after high school. But the universe has other plans. It delivers Devon's cousin Foster, an unrepentant social outlier with a surprising talent for football, and the obnoxiously superior and maddeningly attractive star running back, Ezra, right where she doesn't want them first into her P.E. class and then into every other aspect of her life.
First & Then was billed as Pride and Prejudice meets Friday Night Lights and I have to say that, for once, the publisher's one liner comparison was apt. Devon is a bit of an introvert, and I got the feeling that she likes her little bubble the way it is, so when her cousin crashes into her life, she is torn between annoyance and sympathy.  Her gradual understanding of Foster was one of my favorite parts of this book.  He is not what you would call coordinated or socially talented, but I think his willingness to take risks inspired Devon, in a way. Devon's family situation is unusual because of the recent acquisition of a cousin who calls himself her brother, and she is forced to see her life in comparison to his, which means she sees how Foster processes all of the changes that have been thrown his way.  Their heart-to-hearts made my heart hurt, at times, and I think Foster was probably my favorite character.  Of course, if you're going to mention Jane Austen, there must be a Darcy character right?  Who can resist a Mr. Darcy? (Not his girl!) Ezra has all that it takes to be a Darcy, including stoicism and the potential for kindness.  I really like that he had hidden depths, which of course our heroine is surprised to learn.  His family situation turns out to be as unusual as Devon's, and it was one more interesting aspect of the story that provided many opportunities to show that a non-traditional family set-up doesn't mean unloving. Devon and Ezra's relationship is definitely not instalove. In fact, it is quite pleasantly the opposite.
Since the main character loves Jane Austen and the story is inspired by her books, there is a very Austenesque feel to it, which was entirely enjoyable for me.  It had all of the misunderstandings, conclusion jumping, and unrequited love that you would expect, and it totally worked in this modern setting.  Another thing I loved was that it was done in a way that made you appreciate the book, not as an adaptation, but as a story in its own right.  I other words, the Jane Austen influence didn't overwhelm everything else.  The backdrop of football and all of the sports worshiping that occurs in many high schools was an excellent contrast to Devon and Foster's interests, and it provided a realistic and sometimes comical vehicle for the bad first impressions, assumptions, and misunderstandings that make romances so fun.  Overall, the way that First & Then slowly revealed that everyone faces challenges, even if they don't talk about them publicly, made the book interesting and relatable.  I sincerely enjoyed First & Then for its heartfelt story, sweet romance, good characters, and depiction of complicated, but loving, families.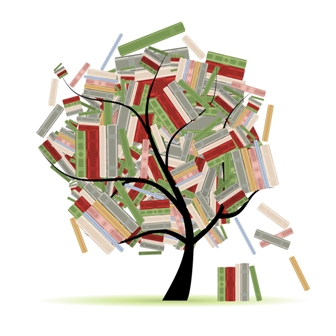 Related Posts