I received this galley in consideration for an honest review.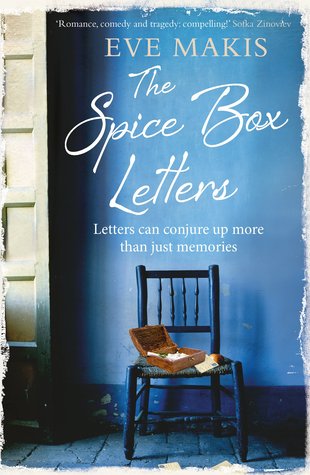 The Spice Box Letters by Eve Makis
Published by Macmillan on September 13, 2016
Genres: Fiction, Historical Fiction
Goodreads


Katerina inherits a scented, wooden spice box after her grandmother Mariam dies. It contains letters and a diary, written in Armenian. As she pieces together her family story, Katerina learns that Mariam's childhood was shattered by the Armenian tragedy of 1915.

Mariam was exiled from her home in Turkey and separated from her beloved brother, Gabriel, her life marred by grief and the loss of her first love. Dissatisfied and restless, Katerina tries to find resolution in her own life as she completes Mariam's story – on a journey that takes her across Cyprus and then half a world away to New York.

Miracles, it seems, can happen – for those trapped by the past, and for Katerina herself.
When I heard that The Spice Box Letters had a plot involving the Armenian Genocide, I had to read it immediately.  My great grandfather was a witness to the genocide and his involvement in relief efforts has always been a part of my family's collective history.  The Spice Box Letters really took me inside the events from the viewpoint of someone who was ripped from their home and family.  The story is told in several different time periods, but starts in the 1980s as Katerina mourns the loss of her grandmother and discovers a trove of letters, written in Armenian, that presumably hold a key to her history.  The story then travels back to the time just before World War I when her grandmother was torn from a life and community she knew into horrifying circumstances.  As the story goes back and forth, you will be drawn into both Miriam's and Katerina's lives.  I was completely engrossed and invested in this book.  The history, the sadness, and the will to survive gave this tragic story many moments of hope.  It's a part of history that we don't hear about a lot in the US, and I was glad to see that the author chose to write a story involving the plight of the Armenian people.
There are definitely some brutal and heartbreaking scenes in The Spice Box Letters.  Even the refugees who survived or were rescued were not guaranteed fair treatment.  They still had to struggle to maintain their cultural identities and their language as they were assimilated into new homes and new lives. One thing that really struck me about this story was how timely it is.  As I sit reading about the plight of refugees who want nothing more than to be reunited with their homes and their families, I can't help but think about the photos we see and the stories we hear about refugees today.  That sense that history is closer than we think made it an even more emotional book.  Using Miriam's letters as a vehicle to tell the story in flashbacks gave it an air of mystery, as well, because what you think might be a simple accounting of what happened to one person ends up involving the pain and hope of many other people who were connected across time.  The ending was like putting the last piece in a really big jig-saw puzzle, which is to say it was very satisfying.  I became so invested in the characters and I really wanted them all to find the people and the peace they were looking for.  Anyone who likes history and an absorbing story will love The Spice Box Letters.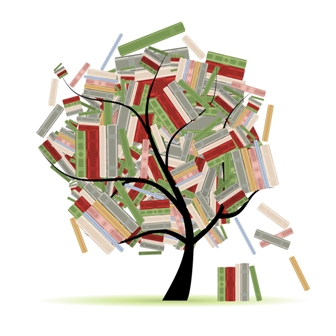 Related Posts