I am very pleased to be the first stop on the Dead Girls Don't Lie Blog Tour!  I am sharing my thoughts on this heart-pounding book today, and you can find a giveaway and information about the other tour stops at the end of the post.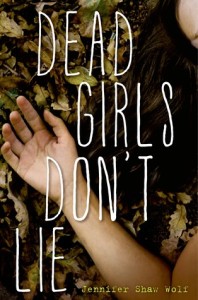 Dead Girls Don't Lie
Author:
Jennifer Shaw Wolf
Category:
Young Adult
Publisher:
Bloomsbury
Release Date:
9-17-13
Rachel died at two a.m . . . Three hours after Skyler kissed me for the first time. Forty-five minutes after she sent me her last text.
Jaycee and Rachel were best friends. But that was before. . .before that terrible night at the old house. Before Rachel shut Jaycee out. Before Jaycee chose Skyler over Rachel. Then Rachel is found dead. The police blame a growing gang problem in their small town, but Jaycee is sure it has to do with that night at the old house. Rachel's text is the first clue—starting Jaycee on a search that leads to a shocking secret. Rachel's death was no random crime, and Jaycee must figure out who to trust before she can expose the truth. In the follow-up to her powerful debut, Jennifer Shaw Wolf keeps readers on their toes in another dark, romantic story of murder and secrets. –
Goodreads
The first thing I noticed about his book was its setting.  It seemed like such a quiet  farming community which made Rachel's murder all the more shocking to Jaycee and everyone else.  As the story progresses, the layers of the town are peeled back until your impression of almost everyone and everything has changed.  That is one of the reasons I love books set in small towns, precisely because there is always more going on than you think.  Jaycee and Rachel's falling out settles in Jaycee's heart and her guilt over it weighs on her.  It's that guilt that motivates her to figure out what really happened.  As a sleuth, Jaycee was smart, determined, and fun to read.  One thing that I thought was unusual was that her father remained very involved in the story and in Jaycee's life.  I always joke that the first rule of writing YA is to get rid of the parents. (Think about it – it's true.)  Jaycee's father is religious (as is Jaycee) and tries to stay involved in her life while gently communicating his beliefs.  Add that to every parent's concern over Rachel's murder, and Jaycee has to do some creative research since her access to cell phones and the internet is restricted.  It was an interesting twist in this story, but it did not take away from the mystery at all.  It made it seem a little more realistic, in my mind.
Being a fan of all things Law & Order related, I was thrilled when I picked up that same vibe from this story.  While it definitely had a great way of taking the puzzle pieces of the mystery and moving them slowly together in a very methodical way, there was also a definite emotional element to it.  I thought it was very interesting the way that people's assumptions about who commits crimes were influenced by the racist beliefs that many held.  Being  a community that utilizes migrant workers, there were people who were more than happy to blame this on "gang bangers" and Hispanics.  Jaycee's determination to find the truth ended up exposing how people's assumptions can be very wrong and damaging to a community.  I liked the idea that seemed to run throughout the story, as it seemed to say it's never too late to make amends and don't assume you know someone because of what they look like or where they are from.  In the end, things did not end up the way I thought they would at all.  The plot twists threw me at every turn, so it was really fun to get involved in the story.  It was extremely suspenseful and very creepy. If you like mysteries with plenty of plot twists and a healthy dose of eeriness, you will love Dead Girls Don't Lie.
I received this ARC in exchange for my honest review.
Jennifer Shaw Wolf grew up on a farm in the tiny town of St. Anthony, Idaho. She spent cold Idaho mornings milking cows in the dark and attended a school where Hunter's Education was part of the sixth grade curriculum. She's always been a writer, whether it was sewing together books to read to her little brothers or starting an underground newspaper in sixth grade. She met the love of her life at Ricks College, (now BYU Idaho), after he dropped her on her head. She graduated from Ricks and then Brigham Young University, Provo with a degree in Broadcast Communications. Now she lives in beautiful, green, (rainy) Lacey, Washington with her husband and four kids. She loves to produce videos, ski, ride horses, and read, but really all she has time for is chasing kids and writing.
Pre-Order DEAD GIRLS DON'T LIE
AMAZON | BOOK DEPOSITORY | BARNES AND NOBLE
Find the rest of the stops on the DEAD GIRLS DON'T LIE Tour here.
GIVEAWAY!

Must be 13+ To Enter
Shipping
 of 
physical
 Items in US Only
Gift Cards open Internationally.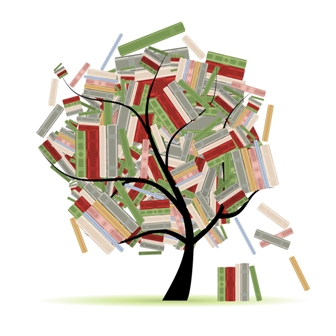 Related Posts