Cold Hearted Rake by Lisa Kleypas
Series: The Ravenels #1
Published by Avon on October 27, 2015
Genres: Romance, Historical Romance
Goodreads

A twist of fate...

Devon Ravenel, London's most wickedly charming rake, has just inherited an earldom. But his powerful new rank in society comes with unwanted responsibilities . . . and more than a few surprises. His estate is saddled with debt, and the late earl's three innocent sisters are still occupying the house . . . along with Kathleen, Lady Trenear, a beautiful young widow whose sharp wit and determination are a match for Devon's own.

A clash of wills...

Kathleen knows better than to trust a ruthless scoundrel like Devon. But the fiery attraction between them is impossible to deny—and from the first moment Devon holds her in his arms, he vows to do whatever it takes to possess her. As Kathleen finds herself yielding to his skillfully erotic seduction, only one question remains:

Can she keep from surrendering her heart to the most dangerous man she's ever known?
I really should just say – It's a Lisa Kleypas book, do you really need me to convince you?  However, if you haven't read anything by one of my very favorite romance authors, let me tell you that you are missing out.  Cold Hearted Rake is the first book in a new series and this story was full so just so much.  It was romantic, of course, but sexy and very emotional.  Both of the main characters managed to balance vulnerable and strong and their hate-turning-to-love relationship was well structured and just so satisfying to read.  I really felt that, while there was always physical attraction, they really earned the deeper part of their emotional connection, and it was not an easily traveled road.  I truly loved this book, so if you were wondering if Lisa Kleypas is still writing great stories, the answer is YES.
I received this galley in consideration for an honest review.
Highland Heat
by
Jennifer Haymore
Series:
Highland Knights #1
Published by
Random House
on December 28, 2015
Genres:
Romance
,
Historical Romance
,
Scottish Romance
Goodreads

With blood still drying on the front lines at Waterloo, Lady Grace Carrington helps an injured soldier to a British medical tent. Though she believes she's pulled him to safety, in fact she has put them both in grave danger: Because when his brilliant blue eyes meet hers, the passionate Scottish sergeant kisses her in a way that leaves her breathless and trembling. As the obedient daughter of an earl, Grace shouldn't be tempted by someone so far below her station. But as a red-blooded woman, she longs for so much more.

As far as Duncan Mackenzie is concerned, getting stabbed in the arm was the best thing that ever happened to him. When he wakes on the battlefield, the sight of Grace's lovely face sets his soul aflame. As an enlisted man and a farmer's son, however, pursuing his guardian angel means facing the wrath of London society, not to mention his own superiors in the British Army. Aye, but he'd risk all that and more just to keep her in his arms.
I love this take on the Scottish romance because Highland Heat takes place during the Napoleonic Wars, which is a nice change of pace.  This is actually the second in a series and I am going to circle back to read the first one, a novella, which is about Grace's older sister.  This has a bit of a star-crossed lovers feel to it because Grace and Duncan's social standings prevent them from having an kind of relationship.  However, their love affair is both sexy and sweet.  There is a lot of well-written tension and longing that gave their romance a bittersweet edge.  (There is one scene involving a kidnapping that some readers might find triggering.)  Throw in a subplot about spies and the concurrent relationship troubles that Grace's sister is having with her husband, and it was a book that was romantic and truly entertaining.  I will definitely be reading the other Highland Knights books!
The Spinter's Guide to Scandalous Behavior by Jennifer McQuiston
Series: Seduction Diaries #2
Published by Avon on November 24, 2015
Genres: Romance, Historical Romance
Goodreads



Free-spirited Lucy Westmore isn't yet a spinster, although she fully intends to be. Fortunately, an eccentric aunt has left her both a diary detailing the secrets to spinsterhood and a cottage in Cornwall. Unfortunately, an insufferable marquess is angling for her prize! Turning Lord Thomas Branston down flat should be easy. So why does this man who won't take no for an answer make Lucy's body and soul sigh yes?

Thomas knows the real value of Heathmore Cottage, and he has no intention of letting some silly Society miss get her hands on it. He'll simply have to charm Lucy into selling. But the clever young woman he encounters, first in London, then en route to Cornwall, stands stubbornly on her own two (quite lovely) feet. And now, Thomas can think only of sweeping her off them.
If you're suffering from Poldark withdrawal and would like to read a book set in Cornwall, this would be an excellent choice.  As Lucy travels to Cornwall to claim the house that her eccentric aunt left to her, she reads the diary that was left behind.  So, as Lucy tries to create a life apart from the marriage market, we also get to read about her aunt's life and romantic entanglements, as well.  I particularly liked the hero in this story because he was really just kind of a plant nerd.  He loved the small village in Cornwall and wanted to preserve what makes it unique, which was essentially its geology and plant life.  They were both misfits, in a way, and Thomas grew to truly appreciate the very things that made Lucy "unfashionable".  There was a good cast of side characters, as well, and I really enjoyed this fun and sweet story.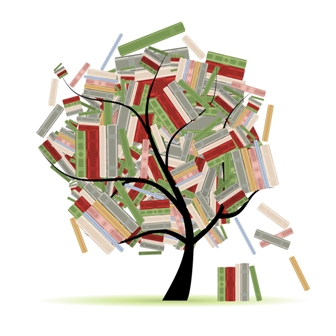 Related Posts