I received this galley in consideration for an honest review.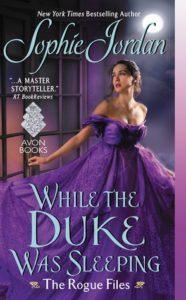 While The Duke Was Sleeping by Sophie Jordan
Series: The Rogue Files #1
Published by Avon on October 26, 2016
Genres: Romance, Historical Romance
Goodreads

Shop girl Poppy Fairchurch knows it's pointless fantasizing about the Duke of Autenberry. Still, dreams can't hurt anyone . . . unlike the carriage Poppy spies bearing down upon the unsuspecting duke. After she pulls him to safety, the duke lapses into a coma and Poppy is mistaken for his fiancée. But one person isn't fooled: his arrogant and much too handsome half-brother, Struan Mackenzie. Soon Poppy isn't sure what she wants more . . . the fantasy of her duke or the reality of one smoldering Scot who challenges her at every turn.

An illegitimate second son, Struan may have built an empire and established himself as one of the wealthiest men in Britain, but he knows he will always be an outsider among the ton. Just like he knows the infuriating Poppy is a liar. There's no way the haughty Duke of Autenberry would deign to wed a working class girl. It doesn't matter how charming she is. Or tempting. Or how much Struan wants her for himself.
If you remember the 90s, there was a Sandra Bullock film called While you Were Sleeping and Sophie Jordan's latest is a Regency era nod to that romcom classic.  Poppy works in a flower shop and takes care of her teen sister, who is basically trapped in their flat all day.  Through her work in the shop, Poppy has convinced herself that she is in love with a Duke who is a frequent customer.  The quick chain of events that leads up to her posing as his fiance throws her into the middle of a loving, but slightly unusual family and puts her at odds with the illegitimate brother of the Duke.  As always with Sophie Jordan's books, the wit is sparking and the sexy times are sizzling.  I truly liked both Poppy and the sexy, Scottish Struan.  They were well matched in personalty and in life's ambitions.  I was also intrigued by the side characters, particularly Struan's father's family, who I am guessing we will see more of in future books.  The Regency adaptation of this story survived the time travel quite well and it was a sweet and steamy book that is the beginning of what I am sure will be a wonderful series.
I received this galley in consideration for an honest review.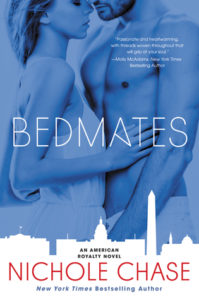 Bedmates by Nichole Chase
Series: American Royalty #1
Published by William Morrow on October 4, 2016
Genres: Romance
Goodreads


Everyone makes mistakes, especially in college. But when you're the daughter of the President of the United States, any little slip up is a huge embarrassment. Maddie McGuire's latest error in judgment lands her in police custody, giving the press a field day. Agreeing to do community service as penance and to restore her tattered reputation, Maddie never dreams incredibly good looking but extremely annoying vice president's son, Jake Simmon, will be along for the ride.

Recently returning from Afghanistan with a life-altering injury, Jake is wrestling with his own demons. He doesn't have the time or patience to deal with the likes of Maddie. They're like oil and water and every time they're together, it's combustible. But there's a thin line between love and hate, and it's not long before their fiery arguments give way to infinitely sexier encounters.

When Jake receives devastating news about the last remaining member of his unit, the darkness he's resisted for so long begins to overwhelm him. Scared to let anyone close, he pushes Maddie away. But she isn't about to give up on Jake that easily. Maddie's fallen for him, and she'll do anything to keep him from the edge as they both discover that love is a battlefield and there are some fights you just can't lose.
In a world that seems like a dumpster fire every day it was nice to read a political romance that exists in a nicer time, even if it is fiction.  Maddie is the first daughter and Jake is the son of the VP, so they have known each other for a long time.  I love the "second look" trope because the hero and heroine know each other, but they also have to kind of start over and get to know each other in a different way.  Maddie's activism and Jake's mother's run for president throws them together to work on a charity project.  I liked the way the chemistry grew between them and developed a friendship and a romance.  I especially enjoyed Jake's journey in this book.  It highlights the struggle of returning from war with injuries and the hard work it takes to overcome trauma.  (There is a story line that involves suicide)  It wasn't just about the romance, it was also about finding identity outside of famous parents.  I'm looking forward to more books in this series.
If The Duke Demands by Anna Harrington
Series: Capturing the Carlisles
Published by Grand Central on February 28, 2017
Genres: Romance, Historical Romance
Goodreads

Miranda Hodgkins has only ever wanted one thing: to marry Robert Carlisle. And she simply can't wait a moment longer. During the Carlisle family masquerade ball, Miranda boldly sneaks into his bedchamber with seduction on her mind. Soon she's swept into rock-hard arms for the most breathtaking kiss of her life. But when the masks come off, she's horrified to find herself face-to-face with Sebastian, the Duke of Trent—Robert's formidable older brother.

Shocked to find Miranda in his bed, Sebastian quickly offers her a deal to avoid scandal: he'll help her win his brother's heart if she'll find him the perfect wife. But what begins as a simple negotiation soon spirals out of control. For the longer this reformed rake tries to make a match for Miranda, the more he wants to keep her all to himself.
This is the first book in a new series about a family with three sons, Capturing the Carlisles.  If The Duke Demands had a Sabrina-like plot, with a lifelong friend of the family convincing herself that she was in love with a younger son while romance blossoms with the eldest (and not as fun) brother.  I liked the Carlisle family and the was the story let us get to know their attributes and flaws.  Sebastian left his ne'er do well ways behind him the day his father died and has perhaps taken too much of the family's responsibilities on his shoulders since then.  Miranda was us happy to be there and since her circumstances were not wealthy, her enthusiasm was a good foil to Seb's seriousness.  It's not a new trope in romance, of course, but it was set up in a way that made the story sweet and very enjoyable.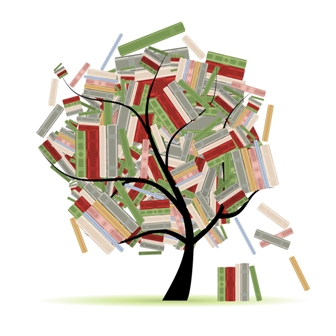 Related Posts