I received this galley in consideration for an honest review.
Underwater by Marisa Reichardt
Published by Macmillan on January 12, 2015
Genres: Young Adult
Goodreads


Morgan didn't mean to do anything wrong that day. Actually, she meant to do something right. But her kind act inadvertently played a role in a deadly tragedy. In order to move on, Morgan must learn to forgive—first someone who did something that might be unforgivable, and then, herself.

But Morgan can't move on. She can't even move beyond the front door of the apartment she shares with her mother and little brother. Morgan feels like she's underwater, unable to surface. Unable to see her friends. Unable to go to school.

When it seems Morgan can't hold her breath any longer, a new boy moves in next door. Evan reminds her of the salty ocean air and the rush she used to get from swimming. He might be just what she needs to help her reconnect with the world outside.
I was first drawn to Underwater because of the cover and the jacket copy, which seemed to promise an interesting story.  It definitely delivered.  Morgan is obviously suffering, and while you don't know right away what happened, you see how small Morgan's world has become.  While I usually prefer to know the facts up front, it worked well in Underwater because you see what others would see; a girl who never leaves her apartment.  When I read the jacket copy, I was afraid that the romance would really be the 'boy saves girl' trope, but it wasn't that at all.  Evan had a connection to Morgan's pain, which means he had his own pain, as well.  Their friendship and romance was both sweet and substantive. If anything, I think he reminded Morgan that there was still a life outside her apartment, but I wouldn't say he was her only reason for wanting more from her life.
What I thought was remarkable about his book was the character development.  Slowly, through her friendship with Evan and through therapy, you see Morgan slowly opening herself up again.  As that growth happens, she really has to do the work to face what has been eating at her and holding her back.  I appreciated her relationship with her therapist because it worked so well within the story, but it also felt very real.  Morgan's family dynamics are not without complication, either, and Underwater also explores Morgan's relationship with her own parents and how those feelings and experiences weigh her down, as well.  While there was a lot going on in this book, it never felt like too much.  In fact, as the full situation was revealed, I was able to understand Morgan's character and her motivations in a way that made me feel very invested in Morgan's recovery. Underwater was a short, but powerful book.  It took an honest look at the work involved in moving forward and forgiving yourself.  I was completely sucked in from the first page to the last, and I am very excited to read more from Marissa Reichardt.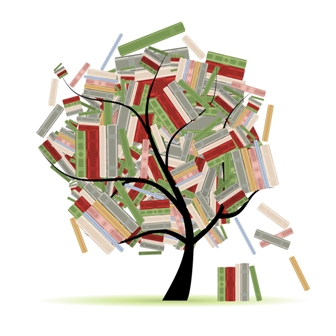 Related Posts