Of Triton
(The Syrena Legacy #2)
Author:
Anna Banks
Category:
Young Adult
Publisher:
Feiwel and Friends
Release Date:
5-28-13
In this sequel to OF POSEIDON, Emma has just learned that her mother is a long-lost Poseidon princess, and now struggles with an identity crisis: As a Half-Breed, she's a freak in the human world and an abomination in the Syrena realm below. Syrena law states that all Half- Breeds should be put to death.  As if that's not bad enough, her mother's reappearance among the Syrena turns the two kingdoms—Poseidon and Triton—against one another. Which leaves Emma with a decision to make: Should she comply with Galen's request to keep herself safe and just hope for the best? Or should she risk it all and reveal herself—and her Gift—to save a people she's never known? – Goodreads
Full confession:  I had a note on my calendar to request this ARC because I could not wait to read OF TRITON!  OF POSEIDON was one of my favorite "mermaid" books of 2012 and OF TRITON did not disappoint!  The cliff hangar at the end of OF POSEIDON was cruel and unusual punishment for readers and you will be glad to know that the story picks up right where it left off.  The twist that Anna Banks threw at us was brilliant and I loved getting the back story about Emma's mom.  It was so different than the mom we met in book one and I loved that everyone changed so much.  (Anyone who looks for good character development in second books will be very pleased.)  OF TRITON had some extremely clever and funny writing that had me laughing out loud more than once.
Along with the very funny writing, there are moments of darkness that provides depth and contrast to the story.  Galen and Emma are in real danger and I promise that you will be laughing one moment and then finding yourself biting your nails the next.  The action sequences in and out of the water were nothing less than heart-pounding.  Be prepared, though, because there was one twist that I did not see coming and I'm still in denial that it's true!  I love recommending this series to people because I really think that it holds a lot of surprises.  It's a mermaid story with hot merguys and snappy dialogue, yes, but it's also a well-paced action/adventure with plenty of one liners and plot twists to keep everyone happy.  I think that fans of this series will be very satisfied with this sequel and I am waiting impatiently for book three!!
I received this ARC from the publisher in exchange for my honest review.
Find Anna Banks online:
Website
Twitter
Facebook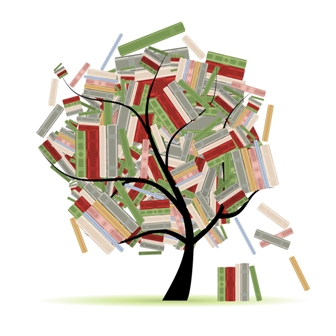 Related Posts