Simon vs. The Homo Sapiens Agenda by Becky Albertalli
Published by Harper Collins on April 7, 2015
Genres: Young Adult
Goodreads


Sixteen-year-old and not-so-openly gay Simon Spier prefers to save his drama for the school musical. But when an email falls into the wrong hands, his secret is at risk of being thrust into the spotlight. Now Simon is actually being blackmailed: if he doesn't play wingman for class clown Martin, his sexual identity will become everyone's business. Worse, the privacy of Blue, the pen name of the boy he's been emailing, will be compromised.

With some messy dynamics emerging in his once tight-knit group of friends, and his email correspondence with Blue growing more flirtatious every day, Simon's junior year has suddenly gotten all kinds of complicated. Now, change-averse Simon has to find a way to step out of his comfort zone before he's pushed out—without alienating his friends, compromising himself, or fumbling a shot at happiness with the most confusing, adorable guy he's never met.
I am not as inclined to read contemporary YA as I am Fantasy or Sci-Fi, but so many people adored this book that I had to listen.  Simon's story is a coming out story, but it really felt like a lot more than that.  It showed not only one teen's story, but the many messy and complicated things that are always a part of high school life.  Always, though, Simon's voice is skillfully honest and doesn't look away from the joy, pain, and awkwardness of first love. Simon's family was one of the best things about this book.  They were very real in that they were flawed and strange sometimes, but their love for each other came through in the writing.  Everyone has their secrets and even in families that are open and honest, there are parts of yourself that you keep as your own.  Simon's journey is less about keeping something for himself and more about finding happiness by showing a part of himself that he felt he needed to keep hidden.  The other great dynamic in the story was that of his friendships.  All friend groups wax and wane, and this one was no exception.  As people change, so do friendships, and Simon's feelings about Blue and where they might fit into who he is when he's with his friends was beautifully written. Since this story essentially starts with blackmail, it also explores how deeply personal the decision to come out is for the person who is sharing that part of themselves with the world.  It definitely wasn't an ideal process for Simon and I appreciated the way the book explored the really complicated feelings and mixed reactions that young people have to deal with in this situation.  I don't think anyone will be able to read this without having a bit of a crush on Blue.  He is the perfect person for Simon and since their romance is mostly via email, we get to develop feelings right along with him.  I loved the way the story kept you guessing about Blue's identity, as well.  It added a really fun, romantic element to the book.
Michael Crouch is quickly becoming one of my favorite narrators.  He has a great range and added so much to Simon's character.  It really felt like Simon was telling me the story, which certainly added to my enjoyment of this book.  Simon vs is everything a contemporary story should be: honest, funny, heartfelt, and sincere.  I highly recommend listening to the book, but however you consume it, it is a story worth your time.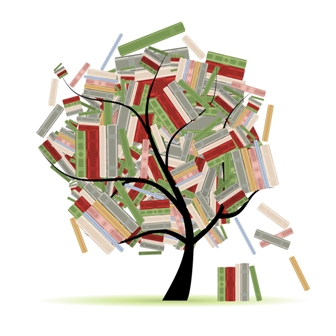 Related Posts