I received this galley in consideration for an honest review.
The Fire Sermon by Francesca Haig
Series: The Fire Sermon #1
Published by Simon & Schuster on February 26, 2015
Goodreads


Four hundred years in the future, the Earth has turned primitive following a nuclear fire that laid waste to civilization and nature. Though the radiation fallout has ended, for some unknowable reason every person is born with a twin. Of each pair one is an Alpha - physically perfect in every way - and the other an Omega burdened with deformity, small or large.

With the Council ruling an apartheid-like society, Omegas are branded and ostracized while the Alphas have gathered the world's sparse resources for themselves. Though proclaiming their superiority, for all their effort Alphas cannot escape one harsh fact: Whenever one twin dies, so does the other. Cass is a rare Omega, one burdened with psychic foresight. While her twin, Zach, gains power on the Alpha Council, she dares to dream the most dangerous dream of all: equality. For daring to envision a world in which Alphas and Omegas live side by side as equals, both the Council and the Resistance have her in their sigh
This book almost flew under my radar, and I am so glad that it was brought to my attention.  It's hard for a post-apocalyptic book to make it on my crowded reading list in this somewhat saturated market, but the plot and pacing of The Fire Sermon drew me into its brutal and interesting story.  The world of The Fire Sermon  is set 400 years in the future after a nuclear apocalypse has destroyed all progress and they are living with, at best, 18th/19th century technology.  The story takes the time to go into detail about the twins and it was a good move because I became extremely invested in Cass's survival and totally immersed in this world. Because Cass's abnormality was not physical, Cass and Zach grew up together and formed a bond that many twins weren't able to accomplish.  As Cass is forced to play a part in her brother's plans, her abilities as a seer don't give the all-consuming power you would expect.  While determined, she is not the conventional heroine who comes into her world-saving power…at least not in this book.  That uncertainly made her refreshingly relatable, I thought.
The very fact that the omega twins, while being ostracized, are necessary for the survival of the alphas is such an excellent twist on the you are your brother's keeper idea that I would have picked it up based on that one aspect alone.  Those who they revile and hate must be kept alive in order for the alphas to live.  Cass, even with her brother's heinous acts, still feels this pull toward her twin and she can't truly hate him.  This was a very challenging aspect of the book.  While it conveniently keeps the story going, it also created a moral conundrum that is confronted over and over again; should she sacrifice her existence to rid the world of her brother?  Along the way there are people who help as well as several excellent plot twists.  As I said before, I am very glad I was made aware of this book and I strongly urge you to give it a chance. In a market where there have been some huge post-apocalyptic/dystopian releases, The Fire Sermon deserves to takes its place amongst them.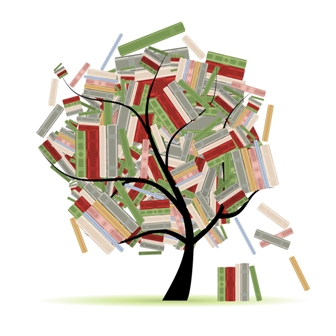 Related Posts