Venom
Author:
Fiona Paul
Category:
Young Adult
Publisher:
Philomel
Release Date:
10-30-12
Cassandra Caravello is one of Renaissance Venice's lucky elite: with elegant gowns, sparkling jewels, her own lady's maid, and a wealthy fiancé, she has everything a girl could desire. Yet ever since her parents' death, Cassandra has felt trapped, alone in a city of water, where the dark and labyrinthine canals whisper of escape. When Cass stumbles upon a murdered woman—practically in her own backyard—she's drawn into a dangerous world of courtesans, killers, and secret societies. Soon, she finds herself falling for Falco, a mysterious artist with a mischievous grin… and a spectacular skill for trouble. Can Cassandra find the murderer, before he finds her? And will she stay true to her fiancé, or succumb to her uncontrollable feelings for Falco? – Goodreads
I was intrigued to read a book set in the Renaissance because it is not a time period that I see a lot of in young adult.  After reading Venom, I almost felt like I had been to Venice myself because the detail is so rich in this story.  Cassandra is a nice young woman who gets caught up in a very dark underbelly of society in Venice.  There were parts this book that were truly spooky and Fiona Paul did a very good job of creating that atmosphere of darkness.  Although Cassandra does have more than one gentleman vying for her affection, I did not feel that it was distracting to the overall plot.  In fact, I thought that the two very different classes that her fiancee and Falco belonged to made that part of the story more interesting.  The love and lust that seemed to permeate every corner of the city certainly added to the dark and sexy atmosphere of the book.
Venom was a very detailed historical that weaved an intricate and mysterious plot with the lavish surroundings of Venice.  I think my only issue with this story would be that it seemed to get a bit mired down in the details of the setting.  At times it seemed that the descriptions kept the plot from moving forward, but it did not totally distract from the story.  There was a good balance of romance, mystery and character development and it rounded out into a Book that held my attention.  In the end, it was a story that I enjoyed and, as a fan of historical novels, I am looking forward to reading the next book.
I received this ARC in exchange for my honest review.
Find Fiona Paul online:
Website
Twitter
Facebook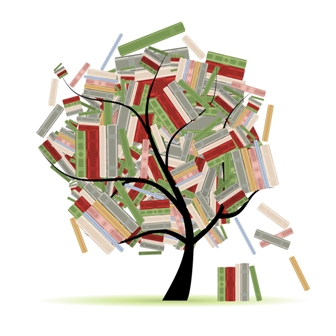 Related Posts