Welcome to my stop on the blog tour for The A-Word, book two in the Sweet Dead Life series!  Today I'll be sharing my thoughts on this wonderful, fun, and exciting book!
The A-Word
(Sweet Dead Life #2)
Author:
Joy Preble
Category:
Young Adult
Publisher:
SoHo Teen
Release Date:
5-13-14
Jenna Samuels is about to turn fifteen. It's been almost a year since her stoner brother, Casey, bit the dust. Almost a year since he returned as her guardian angel, along with his "angel boss," Amber Velasco, the hot twenty-something former EMT. Almost a year since Casey and Amber used up their one-time-only angel power of flight to save Jenna from the evil Dr. Renfroe, swooping down to catch her as she tumbled off the balcony at the Houston Galleria. In short, a lot of A-word shenanigans and a mostly happy ending. Except now Casey's begun to wonder why he's still hanging around—not that he minds protecting Jenna. She's a handful, but there's got to be a bigger picture, right? Something to distract him from his on again/off again, doomed relationship with cheerleader Lanie Phelps, who has no idea her boyfriend is, well, dead. After all, he can't use his angel wings anymore. Neither can Amber.  Enter Bo Shivers, Amber's "angel boss"—a mysterious A-word guy Jenna and Casey didn't even know existed. Whiskey-guzzling. Handsome in a grizzled way. Unpredictable. Okay, make that crazy. Bo lost his angel wings in an earthly flight a long, long, long time back—and he's been a thorn in Angel Management's side ever since. But Bo knows something is coming. Something big. Something that was worth forfeiting wings for Jenna… something that might just change everything for everyone. – Goodreads
I was so happy to get to hang out with Jenna Samuels again in The A-Word, the sequel to The Sweet Dead Life.  Even though Jenna's life was saved in book one, I knew that she was probably not out of the woods, yet, and I was right!  The focus of this book is less about Casey trying to figure himself out and more about Jenna, Casey, and Amber trying to figure the whole situation out.  That means more awkwardness for Jenna, as she continues to hide her brother's "condition" from everyone.  There is a tinge of darkness that comes with the knowledge that her brother might not be around for much longer, and I really liked that little edge in the story.  Jenna , as we are in her head and reading her diary, is as hilarious as ever.  I found myself laughing out loud more than once, just as I did with The Sweet Dead Life.
I think it's safe to say that the A-Word avoids the dreaded book two slump that so many series suffer from.  Although the whole angel issue is the core of the story, Jenna still gets some time for a little romance, which was sweet and also served as a reminder that, despite everything that's happening, she's still a fifteen year old girl who wants a normal life.  Ryan, Jenna's crush, was well written and respectful and gets two thumbs up as a book boyfriend.   The pacing was good and the story moved well which made this book a really fun page-turner.   The A-Word did a great job of building tension as more and more questions lead to more and more mysteries.  The introduction of Bo, Amber's  "Angel Boss" was really interesting.  He was an intriguing character, with the attitude of Matthew McConaughey and the grizzled cynicism of a Clint Eastwood character.  (At least that's how I pictured him.)  It was a great expansion of the world building to see an angel who was outside of Jenna's immediate circle, but be prepared because Bo definitely creates more questions than answers.  I also really enjoyed getting to know more about Amber's history and look forward to getting to know even more about her as the story continues.   The ending was fun and heart-stopping, and I am really looking forward to seeing what happens next!
I received this ARC in exchange for my honest review.
 Joy Preble is the author of the popular and highly acclaimed Dreaming Anastasia series. A former English teacher, Joy grew up in Chicago and is a graduate of Northwestern University. She is now a full time writer and lives with her family in Texas, where she has learned to say "y'all" without any hint of irony. A tireless advocate for literacy and great books, she is at the center of the all-important Texas YA scene.

Find Joy online:  Website     Twitter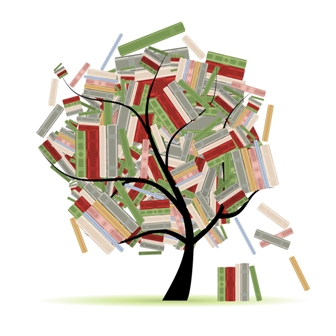 Related Posts