Welcome to my stop on the blog tour for Charmed by Michelle Krys, which will be available from Delacorte Press on May 26th!  Michelle was kind enough to answer some of my questions, which I put in a 'this or that' format.  Don't forget to check out the other stops on the tour and you can enter for a chance to win the giveaway, as well!
First, here's a little bit about Charmed:
Charmed by Michelle Krys
Published by Random House on May 26, 2015
Goodreads

Indie has spent the last few weeks frantically searching for Paige. She's tried every spell imaginable, but witchcraft has gotten her nowhere, and she's going crazy with guilt. Despite what her warlock boyfriend, Bishop, tells her, Indie knows it's her fault her best friend was kidnapped by the Priory. And with the Priory destroyed, finding Paige feels more hopeless than ever-especially when Indie discovers that Paige isn't even on Earth. She's trapped in Los Demonios, an alternate dimension of Los Angeles filled with evil paranormals. No one who has gone there has ever come out. Fueled by terror and loyalty, Indie is desperate to find a way into the underworld prison. She'll worry about getting out later. But facing the dark world's most dangerous witches and warlocks on her own means keeping her plan hush-hush-and forging alliances with some sketchy people, including a seriously sexy sorcerer. Sometimes a witch must keep secrets from the people she cares about most. And sometimes she isn't the only one with secrets…
Mountains or Beach? Beach.
Ice Cream or Potato Chips? Chips.
Outlander or The Walking Dead? Outlander.
Winter or Summer? Winter.
Introvert or extrovert? INTROVERT.
Jock or Nerd? (when talking about a romantic partner) Nerd.
Chocolate or Vanilla? Vanilla.
Cabin in the woods or loft in the city? Loft in the city.
Darcy or Rochester? Darcy.
Snapchat or Instagram? Instagram.
Twitter or Facebook? Twitter.
Stay in Bed or Take a Walk? Stay in Bed.
Cats or Dogs? Dogs.
Europe or Hawaii? Europe.
Plotter or Pantser?  (how you write) Plantser? A mix!
Hi there! I'm the author of the YA novel HEXED, out now from Delacorte Press/Random House Children's Books, as well as the sequel, CHARMED, and a separate, standalone novel called DEAD GIRLS SOCIETY. I live in Northwestern Ontario with my husband and son and work part-time as a NICU nurse. I'm repped by Adriann Ranta of Wolf Literary.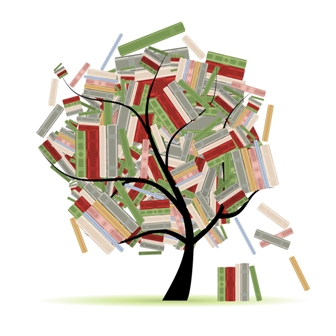 Related Posts