Welcome to my stop on the tour for A Matter of Heart by Amy Fellner Dominy. I am sharing my thoughts about this wonderful book and after the review you can enter to win a finished copy!
I received this galley in consideration for an honest review.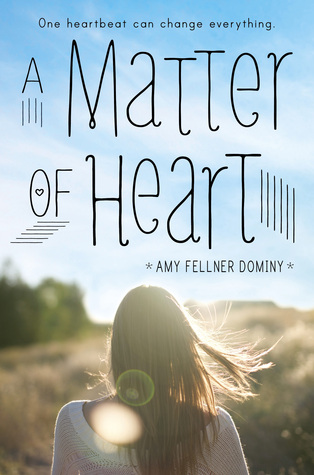 A Matter of Heart by Amy Fellner Dominy
Published by Random House on May 12, 2015
Genres: Young Adult
Goodreads

Sixteen-year-old Abby Lipman is on track to win the state swim championships and qualify for the Olympic trials when a fainting incident at a swim meet leads to the diagnosis of a deadly heart condition. Now Abby is forced to discover who she is without the one thing that's defined her entire life.
Trying to figure out who you are is a common theme in many YA novels, but to say that those questions stop when you become an adult would be incorrect.  I think that's why many of the themes touched upon in A Matter of Hear will resonate with both teens and adults.  Abby's swimming career is everything to her, and, in her mind, it's everything to her father, as well.  I think that her relationship with her parents is very interesting because we see one parent who seems to be living a dream through Abby, and one who is cautiously going along with everything.  Abby's social life, her relationship with her boyfriend, and her own self esteem are all tied to her swimming, so when it all gets taken away from her, she is understandably thrown into a grieving process.  When all of that is stripped away, she is forced to see things from a very basic building block perspective; she has a best friend who cares and she has adults, like her parents and her coach, who care, as well.  There is also the darker side of her condition, which is the way people either validate her denial or are simply afraid to interact.  All of that created a veritable firestorm for Abby and, without giving too much away, I thought the way everything unfolded was very well written. I also loved the surprise romance in the book. A Matter of Heart also made me think a lot about how much pressure we put on young athletes and how something like a hidden health condition can strip everything down to what's really important in life.
I loved that we got to see Abby struggle with her new normal.  She acts out, she rages against the dying of the light, so to speak, and while her actions and reactions were sometimes dangerous, they were very real and I understood why she felt that way.  Someone who is so focused on one thing would absolutely need help dealing with the kind of news that Abby received.  Even if you aren't an athlete, I think you will be able to relate to this story.  While it focuses on Abby's love of swimming, the idea that you are more than your interests or your accomplishments is one that I believe you never stop learning.  A Matter of Heart is a thoughtful story about the way change can knock your world off of its axis and about the strength, both internal and external, we can all find to make it right again.
I have one copy available for giveaway!  You must be 13+ to enter and its open to US residents only.  Good luck!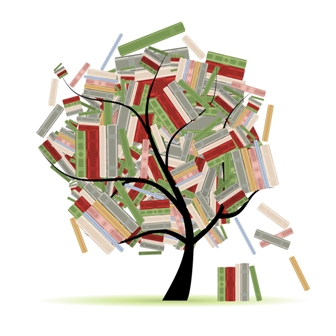 Related Posts