The Serpent King by Jeff Zentner
Narrator: Michael Crouch, Ariadne Meyers, Ethan Sawyer
Published by Simon & Schuster on March 8, 2016
Genres: Young Adult
Goodreads

Dill has had to wrestle with vipers his whole life—at home, as the only son of a Pentecostal minister who urges him to handle poisonous rattlesnakes, and at school, where he faces down bullies who target him for his father's extreme faith and very public fall from grace.

He and his fellow outcast friends must try to make it through their senior year of high school without letting the small-town culture destroy their creative spirits and sense of self. Graduation will lead to new beginnings for Lydia, whose edgy fashion blog is her ticket out of their rural Tennessee town. And Travis is content where he is thanks to his obsession with an epic book series and the fangirl turning his reality into real-life fantasy.

Their diverging paths could mean the end of their friendship. But not before Dill confronts his dark legacy to attempt to find a way into the light of a future worth living.
Having grown up in a small town, I tend to gravitate toward stories set there and The Serpent Kind definitely captured both the comfort and the frustration of living in a small community.  All three characters have lives that do not go unexamined by the local townspeople, but I would say that the focus of the story is Dill, whose pastor father is in prison for crimes that are slowly revealed.  Dill is trapped by guilt and obligation, taking on much more than the average teen should have to.  His mother adds to that weight by expecting him to, in some was, take his father's place in the family.  His dad was a snake handler, a member of a set of fundamentalist Christians who handle poisonous snakes as a part of their worship.  (Yes, it's real.) He has resigned himself to a life without college and without the opportunity to escape, but his friends are his salvation.  There is Lydia, who has one foot out the door, is a very popular fashion blogger and Travis tries to escape his home life by reading (obsessing over) a fantasy series.  Told in three different points of view, The Serpent King tells a very sad and emotional story about trying to move on and finding the courage to believe that there are bigger things out there.  A lot of the small town life rang true for me, especially the way everyone knew what was going on in your life.  Poverty, and its role in how you view your future, played a big part in this book. Lydia's privileged viewpoint came in direct conflict with the realities that Travis and Dill faced, and while they were confronted, I kind of wanted more from those conversations.  However, the story itself was compelling and while the ending was very sad, it was a little too wrapped in a bow for me, I thought this was a pretty strong debut. The Serpent King isn't a perfect book, but I will definitely be looking for more stories from this author.
The use of three different narrators gets a huge thumbs us from me.  I really want to be able to feel like three different characters are speaking to me, so I am glad they decided to use three different readers.  The narration was good and helped convey the depth of emotions in the story.  The Serpent Kind has gotten a lot of praise, although it flew under the radar a bit. If you like YA contemporary stories the is would be a good choice on audio.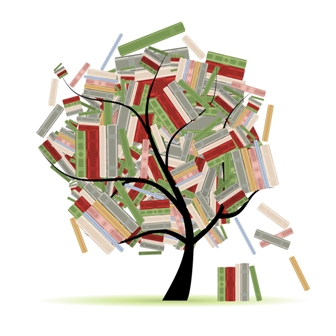 Related Posts