The Burning Sky
(The Elementals Trilogy #1)
Author:
Sherry Thomas
Category:
Young Adult
Publisher:
Balzar + Bray
Release Date:
9-17-13
Iolanthe Seabourne is the greatest elemental mage of her generation—or so she's being told. The one prophesied for years to be the savior of The Realm. It is her duty and destiny to face and defeat the Bane, the greatest mage tyrant the world has ever known. A suicide task for anyone let alone a sixteen-year-old girl with no training, facing a prophecy that foretells a fiery clash to the death. Prince Titus of Elberon has sworn to protect Iolanthe at all costs but he's also a powerful mage committed to obliterating the Bane to avenge the death of his family—even if he must sacrifice both Iolanthe and himself to achieve his goal. But Titus makes the terrifying mistake of falling in love with the girl who should have been only a means to an end. Now, with the servants of the Bane closing in, he must choose between his mission and her life. –
Goodreads
I am always a fan of books that involve magic, and The Burning Sky has nothing but magic from the first page to the last.  Quite dramatically, Iolanthe Seabourne is forced to escape and leave her ailing guardian behind.  Without anyone to help her, the Prince of the Realm, Titus, offers to be her rescuer.  This was an interesting development, because it seems that the prince is not quite what he appears to be and you soon discover that he has his own motivations for helping.  Iolanthe is a somewhat reluctant heroine, which made her character development fun to read.  There are a lot of battles, books you can actually travel into, and tons of political intrigue.  The royal family and its relationship to the powers that rule the Realm was an interesting set-up.  It forces Titus to play a role while keeping his own powers, and his reasons for needing Iolanthe, a secret.   That secret really kept me guessing for most of the book.
There were a few things that seemed to stall in the story.  I wanted a little more explanation about how the magic word and the human world fit together.  Overall, the world building was more "tell me" than "show me" which felt a bit like a data dump, at times.  However, as the story progressed, I found myself becoming more an more involved.  Obviously, since this is a first in a series, there were a lot of questions that still need to be answered and I liked the way that some things found resolution while others were left for the net book.  I always appreciate it when a story isn't all loose ends at the end of it.  The love story that develops between Titus and Iolanthe was interesting.  Titus has had to lead a life of loneliness since his status as Prince means that people are often looking for something from him.  The persona he shows the world and his actual emotions are quite different, and it provided his character with some intriguing dimension.  Iolanthe, on the other hand, it perhaps not cautious enough as she and Titus come up with a very risky scheme to keep her hidden.  Their interactions both personally and professionally, as he tries to train her, became increasingly romantic and fun to read as the story progresses.  While this book wasn't a completely smooth ride, it was a fun and interesting world to visit.  I think that fans of magic related books and historical fiction will be very pleased with The Burning Sky.
I received this galley in exchange for my honest review.
Find Sherry Thomas online:
Website
Twitter
Facebook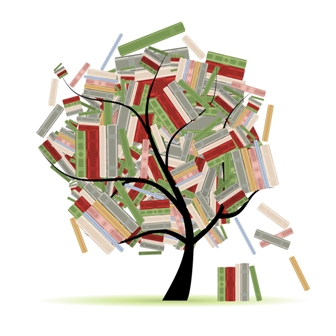 Related Posts