Welcome to my stop on the tour for Empress of a Thousand Skies!  I am so excited about this story! After you read my thoughts, don't forget to enter the giveaway and visit the other tour stops.
I received this galley in consideration for an honest review.
Empress Of A Thousand Skies by Rhoda Belleza
Published by Penguin on February 7, 2017
Genres: Young Adult, Science Fiction
Goodreads

Empress
Rhee, also known as Crown Princess Rhiannon Ta'an, is the sole surviving heir to a powerful dynasty. She'll stop at nothing to avenge her family and claim her throne.

Fugitive
Aly has risen above his war refugee origins to find fame as the dashing star of a DroneVision show. But when he's falsely accused of killing Rhee, he's forced to prove his innocence to save his reputation – and his life.

Madman
With planets on the brink of war, Rhee and Aly are thrown together to confront a ruthless evil that threatens the fate of the entire galaxy.

A saga of vengeance, warfare, and the true meaning of legacy.
The story itself was one of betrayal, family, and friendship.  There were many races of beings and a lot to keep track of, but I felt it was presented in a way that allowed me to keep up with what was going on.  I know that this is something that many non sci-fi readers struggle with, but I feel that this story would be good for sci-fi veterans and newbies, alike.  Rhee still grieves for her parents and perhaps isn't completely enthusiastic about her position as the next leader until she uncovers a betrayal that makes her reevaluate her place in the galaxy.  She is fierce and smart and her determination to survive makes her a heroine you will root for from beginning to end.  Aly, in contrast, seems only to be a reality TV star and is thrown into Rhee's orbit, so to speak.  He spends the book trying to prove he's innocent while helping Rhee escape those who would see her dead, but there is more to him than first meets the eye.  He is a member of a refugee race of people, looked down upon by most, and living a life with a family that he has made since he no longer has a home of his own.  I loved how the parts of his personality are revealed bit by bit and as the story progresses, he rises to the challenges and is a great match for Rhee in bravery and personality.
Aly's ship was one of my favorite parts of the book.  Made of living material, it was like a flying forest, with plants and bio matter that responded to its owners.  In a book full of creative tech, I just loved this particular ship. It was such a cool contrast to the metal and machines of a world filled with so much that is artificial, including the cubes/tiny computers embedded into everyone.  Aly's ship was only a fraction of a world that was expansive and well-built. I have seen some mixed opinions about the dual point of view, but I really liked it.  It allowed the reader to gain much more information which enhanced the story and the world building.  Overall, I enjoyed Princess of a Thousand Skies.  It was great sci-fi, outstanding world building, and a story that never stopped.
Check out the other stops on the blog tour!
Enter for a chance to win one (1) of three (3) signed copies of Empress of a Thousand Skies by Rhoda Belleza (ARV: $17.99 each).
NO PURCHASE NECESSARY. Enter between 12:00 AM Eastern Time on February 6, 2017 and 12:00 AM on February 20, 2017. Open to residents of the fifty United States and the District of Columbia who are 13 and older. Winners will be selected at random on or about February 22, 2017. Odds of winning depend on number of eligible entries received. Void where prohibited or restricted by law.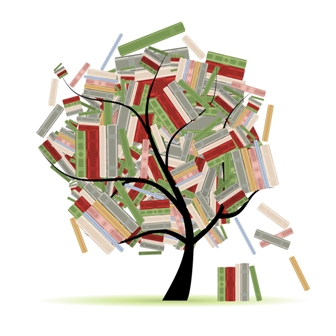 Related Posts