I received this galley in consideration for an honest review.
The Scandalous Secret of Abigail MacGregor by Paula Quinn
Series: The McGregors: Highland Heirs #3
Published by Grand Central on March 31, 2015
Genres: Romance
Goodreads



Known for her beauty and boldness, Abigail MacGregor must preserve her clan's dangerous secret: that her mother is the true heir to the English Crown. If the wrong people find out, it will mean war for her beloved Scotland. To keep peace, she embarks for London, unprepared for the treachery that awaits—especially from her wickedly handsome escort. He is the enemy, but his slow, sensuous kisses entice her beyond reason... General Daniel Marlow, loyal knight and the kingdom's most desirable hero, would rather be on the battlefield than transporting a spoiled Highland lass. But Abby MacGregor is unlike any woman he's ever met, in a ballroom or in his bedroom. Captivated by her daring spirit and seduced by her lovely innocence, Daniel must choose between betraying his queen or giving up the woman who would steal his country—and his traitorous heart.
It's no secret that all things Scottish are verra popular right now, and far be it from me to turn down the the opportunity to read about a romance that seems to be hopelessly star-crossed.  A romance between a Jacobite woman and and an English soldier is the perfect set-up for those who love the forbidden romance trope.  Not only is this story sweet and sexy, but it also has a good amount of political intrigue and plot twists.  Life at court was pretty brutal, and once Abigail survives the journey, she must also survive those who would conspire against her family and the queen.  The story was very well balanced with characters that were fully formed and very fun to read.  I fully plan to go back and read the other books in the series because I enjoyed this one so much.  If you want more romances involving Jacobites, I highly recommend reading Abigail's story!
Once Upon A Tartan
by
Grace Burrowes
Series:
MacGregors #2
Published by
Sourcebooks
on August 6, 2013
Genres:
Romance
Goodreads


Tiberius Flynn may be every inch an English lord, but smart, headstrong beauty Hester Daniels has no use for his high-handed ways--no matter how handsome, charming, or beguiling he is. They only see eye to eye in caring about the feisty little girl who is under their protection. Tiberius's haughty insistence that his wealthy estate in England is a better place for the child than her beloved, rundown Scotland home sparks Hester's fierce protectiveness, and the battle lines are drawn..
Set much later than the book above, this Scottish romance was quieter, but had a story that focuses on family, and what it means to be a part of a group of people that care about each other.  Hester's back story was very interesting, and I loved the way it formed her character and her attitude towards Tiberius.  Their romance was full of some really great tension, and then developed into something much steamier.  Tiberius was 100% English Lord, complete with a very Darcian (yes, that's a word) sense of propriety.  The way he is drawn into the warm, Scottish family was probably my favorite part of the book.  I really enjoyed the romance and the family, equally, and I've added this series to my list so I can get to know the other MacGregors.
It Must Be Your Love
by
Bella Andre
Series:
The Sullivans #11
Published by
Harlequin
on January 27, 2015
Genres:
Romance
Goodreads


Successful Seattle Realtor Mia Sullivan is nobody's fool…apart from that one week five years ago when she gave away her heart to a sexy musician who gave her nothing in return but a few sinfully perfect days—and nights—in his bed. Though she swears she never wants to see him again, he's the one man she's never been able to forget.
One of the hottest rock stars in the world, Ford Victor can have any woman he wants…except Mia Sullivan. But now he knows millions of strangers singing along with his songs can't fill the hole inside of him. Only Mia's love has the power to do that—so he vows to do anything and everything it takes to win her heart again. From the first moment they see each other again, intense sparks of attraction fly. Between irresistible kisses, a romantic Sullivan wedding in Napa Valley, and a deeply sensual connection that neither of them can deny, can Mia and Ford finally rediscover a love—and a friendship—strong enough to last forever?
I have to admit that the last few books in this series have not grabbed my attention, but this latest in the long-running Sullivan series seems to have put it back on track.  I am a sucker for the long-lost love trope and Mia and Ford definitely have that going for them.  The hyper-controlled real estate agent and the rock star really kind of writes itself, with many opportunities for big arguments and big feelings..  Their history is revealed through the story in flashbacks and their current confrontations, and I found Ford to be good leading man material.  As always, the other members of the Sullivan family are around to help liven things up.  I always enjoy getting to peek into the lives of characters whose stories I have already read.  Hopefully this series is going to keep getting better!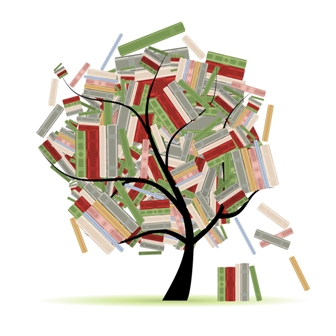 Related Posts