I received this galley in consideration for an honest review.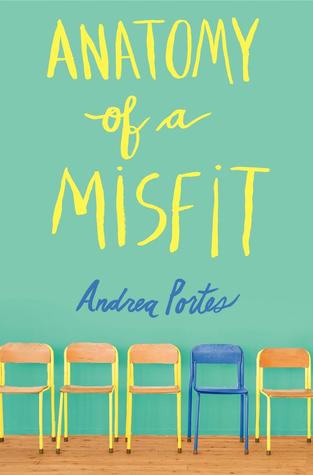 Anatomy Of A Misfit by Andrea Portes
Published by Harper Collins on September 2, 2014
Goodreads


Outside, Anika Dragomir is all lip gloss and blond hair—the third most popular girl in school. Inside, she's a freak: a mix of dark thoughts, diabolical plots, and, if local chatter is to be believed, vampire DNA (after all, her father is Romanian). But she keeps it under wraps to maintain her social position. One step out of line and Becky Vilhauer, first most popular girl in school, will make her life hell. So when former loner Logan McDonough shows up one September hotter, smarter, and more mysterious than ever, Anika knows she can't get involved. It would be insane to throw away her social safety for a nerd. So what if that nerd is now a black-leather-jacket-wearing dreamboat, and his loner status is clearly the result of his troubled home life? Who cares if the right girl could help him with all that, maybe even save him from it? Who needs him when Jared Kline, the bad boy every girl dreams of, is asking her on dates? Who?
The first thing that drew me to this story was the voice.  Anika is raw and funny, sparing us none of her thoughts, no matter how awkward or confused.  Even when they made me cringe, I was glad that her unfiltered way of narrating the story was so strong because I think it really made this book for me.   Her group of friends consists of one follower and one classic mean girl, who throws insults at Anika based on her Romanian heritage, and generally abuses her popularity as popular mean girls love to do.  Anika's outward appearance are at was with her inner thoughts, which center around romance and academics as she looks at school as a way to get out of her small town.   Her absentee father's voice is always in her head, urging her to do better and to be better.  Anika's mom and siblings provided a lot of insight into her family dynamic, but it was her step dad who fascinated me, strangely enough.  He was one of those characters that surprises you, and it was interesting to read how Anika's opinion of him developed throughout the course of the book.    The two boys she ends up spending time with are both high school stereotypes, but as the story progresses, they develop into more than just a choice between the nerd and the bad boy.
Anatomy Of A Misfit is presumably set in the 80s, although no year is given.   The language that's used, particularly as it relates to race and ethnicity, tells of a time when cultural sensitivity wasn't exactly on everyone's mind.  The no filtered language of the storytelling worked for me because I felt it created a very authentic world for Anika.  It served to communicate exactly how Anika felt like an outsider, even as she was viewed as a popular girl.  Yes, the mean girl trope is used a lot, but it really felt original in this story.  This is perhaps because, at least in my mind, it really wasn't about "mean girls" as much as it was about recognizing the people around you that hold you up in life.  Anika's journey in Anatomy of a Misfit takes her through some discoveries about not only herself, but her family, and the people who annoy her but ultimately hold an important part in her life.  It also turned out to be quite heartbreaking, which took me by surprise in a good way.  While the language in this one won't be for everyone, I urge you to give this book a try.  Its strong voice and heartfelt story was a definite win for me.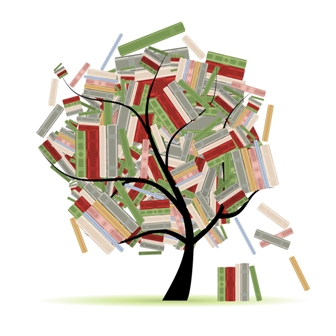 Related Posts