I received this galley in consideration for an honest review.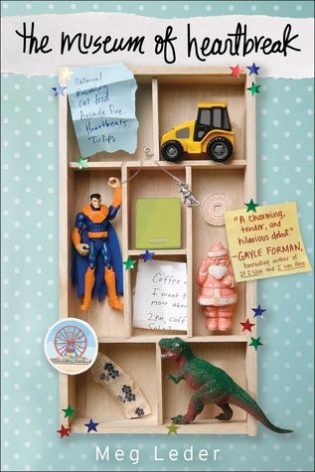 The Museum of Heartbreak by Meg Leder
Published by Simon & Schuster on June 7, 2016
Genres: Young Adult
Goodreads


In this ode to all the things we gain and lose and gain again, seventeen-year-old Penelope Marx curates her own mini-museum to deal with all the heartbreaks of love, friendship, and growing up.

Welcome to the Museum of Heartbreak.

Well, actually, to Penelope Marx's personal museum. The one she creates after coming face to face with the devastating, lonely-making butt-kicking phenomenon known as heartbreak.

Heartbreak comes in all forms: There's Keats, the charmingly handsome new guy who couldn't be more perfect for her. There's possibly the worst person in the world, Cherisse, whose mission in life is to make Penelope miserable. There's Penelope's increasingly distant best friend Audrey. And then there's Penelope's other best friend, the equal-parts-infuriating-and-yet-somehow-amazing Eph, who has been all kinds of confusing lately.

But sometimes the biggest heartbreak of all is learning to let go of that wondrous time before you ever knew things could be broken.
There are a lot of books about friendships breaking up and then coming back together again, but I like where The Museum of Heartbreak took this theme.  Friendships change,and sometimes that change is messy. Sometimes that change means that things won't go back exactly how they were, and that's ok.  I like the way this story presented Penelope and Audrey's changing friendship because its so universally relatable and it's something that isn't exclusive to the teen years.  I love messy, imperfect families and The Museum of Heartbreak had that in spades!  The adults were flawed, but not entirely two dimensional. I appreciated the way the adult relationships illustrated some of the realizations that Penelope was having about friendships and romance, in general. Namely, nothing is going to be perfect and when people change, sometimes relationships change, too.
The way the book was laid out was really cute.  Each object in the museum started the chapter, and gave a little hint of what was to come.  The second half of the book was a lead up to a friends-to-something-more romance, and while is was pretty predictable, it was still sweet.  I didn't feel particularly attached to Penelope, but I did really enjoy Ephraim, whose art was a wonderful part of the story.  I also loved the new tribe Penelope found in the school literary magazine.  (The side characters were a great part of this book.)  The ending was nice, but not tied up in a bow, which will always make me happy.  Overall, The Museum of Heartbreak was interesting, sweet, and full of the type of romance and friendship questions that everyone has had, at one time or another.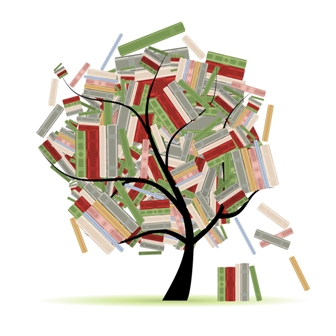 Related Posts