I received this galley in consideration for an honest review.
Evidence Of Things Not Seen by Lindsey Lane
Published by Macmillan on September 16, 2014
Genres: Young Adult, Mystery
Goodreads


When high school junior Tommy Smythe goes missing, everyone has a theory about what happened to him. Tommy was adopted, so maybe he ran away to find his birth parents. He was an odd kid, often deeply involved in his own thoughts about particle physics, so maybe he just got distracted and wandered off. He was last seen at a pull-out off the highway, so maybe someone drove up and snatched him. Or maybe he slipped into a parallel universe. Tommy believes that everything is possible, and that until something can be proven false, it is possibly true. So as long as Tommy's whereabouts are undetermined, he could literally be anywhere.
What I thought was going to be a mystery about a missing teen turned into a story that wasn't quite non-linear, but wasn't quite linear, either.  The disappearance of Tommy Smythe has confounded the small Texas town where he lived.  The story is told in first person, one sided conversations with law enforcement, scraps of notebook paper with Tommy's thoughts on them, and 3rd person vignettes.  While I am a fan of unusual narratives, I have to say that the first person conversations felt a little clunky at times and took me out of the story a bit.  However, the story itself was so interesting that I was able to work around that particular aspect of the book.  I loved the small town setting and the way that one particular pull out from the highway seemed to be a focal point for everyone's stories.  Having grown up in a small Texas town, it felt very familiar.
The 3rd person vignettes were my favorite .  The stories were heartbreaking and fascinating, giving the reader the ability to look in on the lives of characters from all ages and life experiences.  While they all seemed distinct from each other, I soon realized that a ribbon of connectedness did tie them together, however loosely.  I liked the idea that whether it is by the places we visit or the people we know, we are all a part of some sort of greater web of existence.  In the middle of it all was Tommy's influence, which was interesting since his presence in the story was non-corporeal.  While some knew him from school, others only heard about his disappearance, but it still played on everyone's mind in one way or another.  It was the kind of book that made me look of into the distance and think about what I just read and about the lives of the people that we were able to peek into, however briefly.  This narrative style won't be for everyone, but if you like unusual stories and storytelling techniques, I think Evidence of Things Not Seen is a book that you should read.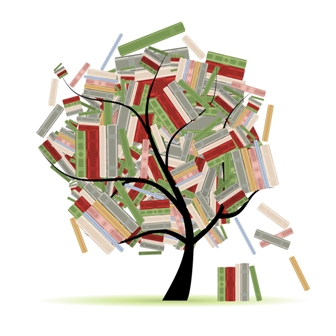 Related Posts