I received this galley in consideration for an honest review.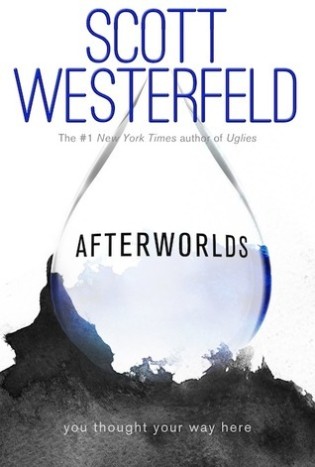 Afterworlds by Scott Westerfeld
Published by Simon & Schuster on September 23, 2014
Genres: Young Adult, Paranormal
Goodreads


Darcy Patel has put college and everything else on hold to publish her teen novel, Afterworlds. Arriving in New York with no apartment or friends she wonders whether she's made the right decision until she falls in with a crowd of other seasoned and fledgling writers who take her under their wings… Told in alternating chapters is Darcy's novel, a suspenseful thriller about Lizzie, a teen who slips into the 'Afterworld' to survive a terrorist attack. But the Afterworld is a place between the living and the dead and as Lizzie drifts between our world and that of the Afterworld, she discovers that many unsolved - and terrifying - stories need to be reconciled. And when a new threat resurfaces, Lizzie learns her special gifts may not be enough to protect those she loves and cares about most.
Afterworlds was an entertaining look at one young author's pre-debut year and the book she wrote.  The little insights into the world of a debut author will be funny for those who have any contact with authors or publishing.  You might even spot some of your favorite YA authors, disguised behind names, of course.  This part of the story was the most entertaining for me, I think.  Darcy's young age and notoriety made her a great vehicle for pointing out some of the crazier aspects of the publishing world.  Being The Next Big Thing is a little daunting and combining that with the fact that Darcy is putting some life events on hold in order to write, gave the story some traction as a 'coming of age' tale, although I generally hate using that expression.    Throw in a sweet and very realistic romance, and Darcy's part of the Afterworlds story read like a very entertaining contemporary.
Afterworlds was a bit of a novelty in its structure, since it was two books in one.  I found myself pretty equally invested in both stories, as well as being interested in how Lizzie and Darcy's stories intertwined. Lizzie, as Darcy's heroine, has also been through a life changing experience, although hers involved accidentally going to the underworld during a terrorist attack.  Lizzie struggles to come to terms with the fact that she has her feet in two worlds at once.  It's not difficult to see how you can draw parallels between Lizzie's sense of not belonging and Darcy's sense of finding a place to fit in as an author.  The paranormal aspects of Lizzie's story were well done and I found myself enjoying Lizzie's story for its own sake, as well as for the way it fit in with Darcy's life.    I enjoyed the mythology used in Lizzie's story as well as the discussion about using mythology as a basis for a story when we are in Darcy's part of the book.  The daunting word count of Afterworlds has been mentioned by many, but don't let it discourage you from picking up this smart and entertaining story.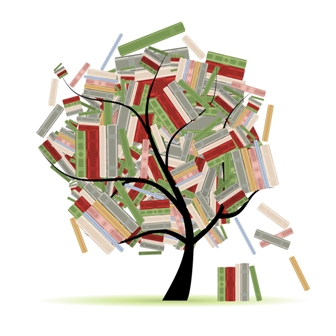 Related Posts