I received this galley in consideration for an honest review.
Breathe, Annie, Breathe by Miranda Kenneally
Series: Hundred Oaks #5
Published by Sourcebooks on July 15, 2014
Genres: Young Adult
Goodreads


Annie hates running. No matter how far she jogs, she can't escape the guilt that if she hadn't broken up with Kyle, he might still be alive. So to honor his memory, she starts preparing for the marathon he intended to race. But the training is even more grueling than Annie could have imagined. Despite her coaching, she's at war with her body, her mind—and her heart. With every mile that athletic Jeremiah cheers her on, she grows more conflicted. She wants to run into his arms…and sprint in the opposite direction. For Annie, opening up to love again may be even more of a challenge than crossing the finish line.
Full disclosure:  I am extremely nonathletic, but I am a runner.  I was excited to read this book because I really love this series, yes, but I was also curious about how a book that centered around running would remain exciting.  It's not the most exciting sport, unless you're the one doing it.  Well, I was not disappointed.  In fact, I immediately liked Annie because she was not an athlete.  That's the beauty of running, though.  It is egalitarian in its torture, but it can be so rewarding if you keep at it.  The book lets you peek at Annie's running journal and gives you a sort of reference point in her life as the story progresses and you see where she is in her training.  As she trains, her story, and how Kyle's death pushed her to do this, is revealed slowly and it was done in a way that was well-paced and balanced the personal growth with the running progress.  (To be perfectly honest, it made me feel guilty for slacking off my own running schedule to avoid the summer heat.)
I was expecting to love this book, but I wasn't expecting it to be so moving.  Annie's grief is an almost sentient being in her life.  It dictates who she talks to, where she goes, and it motivates her to run the marathon.  There is the feeling that the marathon is a way to simultaneously assuage the guilt she feels about the circumstances surrounding Kyle's death while making this grand gesture for him. Somewhere along the way the journey splits off and becomes hers alone.  It wasn't a sure-footed journey, physically or emotionally.  There were a lot of literal and figurative trip-ups that gave you a really good look into moving through grief and the incredibly grueling process of training for a marathon the right way.  The author's own marathon experience made the book seem that much more authentic and I think it really helped me connect with Annie.  Jeremiah, who you already know if you read Things I Can't Forget, was a character that served as a very sweet and appealing love interest.  He also gave Annie the gratifying experience of setting the boundaries in a relationship and remaining a whole person while deciding whether or not she wanted to even be in a relationship.  I really loved the way Annie looked back on her very intense romance with Kyle and was eventually able to grow from it.  Annie's cautious reemergence into friendships and new experiences gave this story the substance I have learned to look for in the Hundred Oaks series.  Breathe, Annie, Breathe was proof to me that Miranda Kenneally's books just keep getting better and better.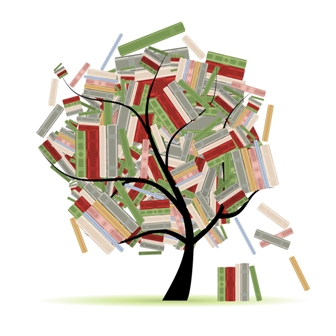 Related Posts