Welcome to my stop on the Starflight Blog Tour!  After you read my thoughts about this fun story, don't forget to visit the other tour stops and enter for a chance to win a finished copy!
I received this galley in consideration for an honest review.
Starflight by Melissa Landers
Series: Starflight #1
Published by Disney-Hyperion on February 2, 2016
Genres: Science Fiction, Young Adult
Amazon,  - IndieBound,  - B&N
Goodreads

Life in the outer realm is a lawless, dirty, hard existence, and Solara Brooks is hungry for it. Just out of the orphanage, she needs a fresh start in a place where nobody cares about the engine grease beneath her fingernails or the felony tattoos across her knuckles. She's so desperate to reach the realm that she's willing to indenture herself to Doran Spaulding, the rich and popular quarterback who made her life miserable all through high school, in exchange for passage aboard the spaceliner Zenith.

When a twist of fate lands them instead on the Banshee, a vessel of dubious repute, Doran learns he's been framed on Earth for conspiracy. As he pursues a set of mysterious coordinates rumored to hold the key to clearing his name, he and Solara must get past their enmity to work together and evade those out for their arrest. Life on the Banshee may be tumultuous, but as Solara and Doran are forced to question everything they once believed about their world—and each other—the ship becomes home, and the eccentric crew family. But what Solara and Doran discover on the mysterious Planet X has the power to not only alter their lives, but the existence of everyone in the universe...
Starflight is the kind of book I love to put into the hands of people who are reluctant to read sci-fi.  It was fun and a well-blended mix of sci-fi elements and family drama.  The two main characters, Doran and Solara, are both on their own missions and their history with each other is full of conflict, which is the perfect set-up for two people who are thrown together and forced to rely on each other for survival.  Doran is a total jerk in the beginning of the book.  He's entitled and snobby, and he takes advantage of Solara's desperation in order to turn her into his servant.   Solara, on the other hand, is taking any chance she can to go far away where no one will care about her past, and where she can put her mechanical skills to good use.  Although she and Doran went to the same high school, you can see how their different backgrounds will inform their lives going forward.    Of course, that all changes when Doran's circumstances become less than ideal, let's say,  and he ends up depending on Solara for his survival.  The crew of the Banshee, the upon which they manage to catch a ride,  was an interesting assortment of people.  Not quite pirates, but not quite operating above the law, they were like a crazy family.  I loved learning their back stories and I hope to learn even more about a couple of them because I think they will have bigger roles to play in subsequent books. (At least I hope so!)  Their interactions and the descriptions of life on board the ship really created that little world for me.
Speaking of world building, I thought it was very good in Starflight.  Although Solara grew up on the wrong side of the tracks, so to speak, there was still a lot about the universe she didn't know.  So, as Doran and Solara learned about the mean tricks and downright frightening types of people traveling in space, they had to trust the crew they were with to protect them.  Doran's character, in particular, has quite a learning curve and while he wasn't the most likable person at the beginning, as you learn more about his family and the reality of his life, I think you will grow to understand him and his motivations. There was a very big and unexpected twist at the end involving his family that was surprising, but also made me want to know more in the next book.  Of course, my favorite part about this book was the romance.  It was not an instalove situation.  Instead, they each had to learn to appreciate the other, and as they did that, the way they saw each other changed.  I love that so much because it rings true and I felt very invested in them as characters.  It was sweet and romantic, and the wonderful way it was written gave me a couple to root for as they faced huge obstacles.  I thought Starflight was a fantastic blend of science fiction, adventure, and romance.  It was a really fun book to read and I'm glad it's the first in a series because I am anxious to see what happens to Doran and Solara in the next book!
Tour Schedule:
Week 1:
2/2: Rebelle Reads – Galaxy Inspired Nail Colors
2/3: Polished Page Turner – Review
2/4: Paperback Princess – Starflight & Firefly
2/5: Supernatural Snark – Review
Week 2:
2/8: Red House Books – Galaxy Nail Art
2/9: Two Chicks on Books – Review
2/10: What Sarah Read – Top 10 Spacecrafts In SciFi
2/11: Ex Libris – Review
2/12: Novel Heartbeat – Review

Giveaway:
3 Finished Copies of STARFLIGHT
US Only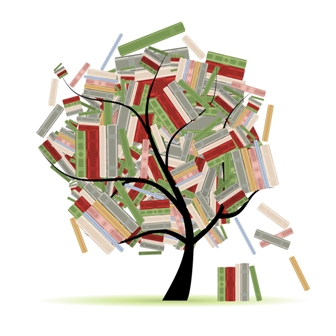 Related Posts