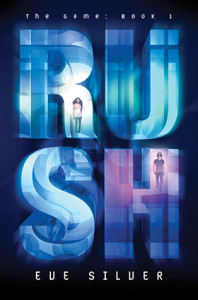 Rush
Author:
Eve Silver
Category:
Young Adult
Publisher:
Katherine Tegen Books
Release Date:
6-11-13
When Miki Jones is pulled from her life, pulled through time and space into some kind of game—her carefully controlled life spirals into chaos. In the game, she and a team of other teens are sent on missions to eliminate the Drau, terrifying and beautiful alien creatures. There are no practice runs, no training, and no way out. Miki has only the guidance of secretive but maddeningly attractive team leader Jackson Tate, who says the game isn't really a game, that what Miki and her new teammates do now determines their survival, and the survival of every other person on this planet. She laughs. He doesn't. And then the game takes a deadly and terrifying turn. –
Goodreads
Rush begins quietly enough, but quickly turns into a  story that is almost non-stop action from beginning to end.  Part Tron, part Hunger Games, this place/dimension that the kids are taken to is one where everyone is supposed to only look out for themselves.  Soon it becomes clear that Miki's team is a very cohesive group and when they return to normal life, the feelings they carry back tend to cause some complications.  Miki's family situation added a contemporary feel to some parts of this book, but they were not themes that were deeply explored.  There was a lot of gamer lingo that I did not entirely understand, but there are probably a lot of people that will really enjoy that part of the story.
Despite the non-stop action, I couldn't help but want a little more from this book.  The world building was not thorough enough to answer my basic why questions and I found that very distracting.  The side plot with Miki's father looked like it might go somewhere, but it just kind of faded away, leaving me feeling like it was filler rather than a real part of the story.  Miki's best friend was also a very two dimensional character and I didn't really understand why she was in the book, to be honest. Unfortunately, Rush started out as something that seemed promising, but ended with a cruel cliffhanger and left me with a very unsatisfied feeling, overall.
I received this galley in exchange for my honest review.
Find Eve Silver online:
Website
Twitter
Facebook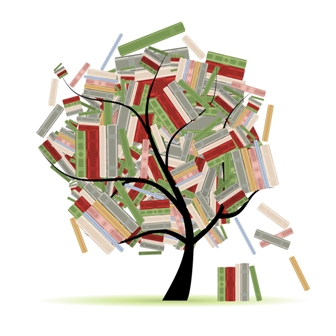 Related Posts