Welcome to my stop in the tour for Goldfish by Nat Luurtsema. First, let me just say that Goldfish is absolutely hilarious. The writing is so, so funny, but inside there is also a great story.  I'm going to share more of my thoughts next week, but for the blog tour, I put together a little soundtrack. There's a little bit of everything,  I hope you enjoy.
First, here's a little bit about the book:
Goldfish by Nat Luurtsema
Published by Macmillan on June 7, 2016
Genres: Young Adult
Goodreads

Lou Brown is one of the fastest swimmers in the county. She's not boasting, she really is. So things are looking pretty rosy the day of the Olympic time-trials. With her best mate Hannah by her side, Lou lines up by the edge of the pool, snaps her goggles on and bends into her dive…

Everything rests on this race. It's Lou's thing.

… or it was. She comes dead last and to top it all off Hannah sails through leaving a totally broken Lou behind.

Starting again is never easy, particularly when you're the odd-one out in a family of insanely beautiful people and a school full of social groups way too intimidating to join. Where do you go from here? Finding a new thing turns out to be the biggest challenge Lou's ever faced and opens up a whole new world of underwater somersaults, crazy talent shows, bitchy girls and a great big load of awkward boy chat.

Lou Brown guides us through the utter humiliation of failure with honesty, sass and a keen sense of the ridiculous. This girl will not be beaten.
This is a really fun singalong and I can see this getting stuck in Lou's head really easily. Plus, I like the meter change.
The title is awesome, but I also just love this song.  It makes me want to dance.
It's the kind of song you listen to when you need to wallow a bit.
What amounts to a dream anymore?
A crude device;
A veil on our eyes
A simple plan we'd be different from the rest
And never resign to a typical life
I kind of liked the sad feel against an upbeat tempo to this song.
I love this as an anthem for…anybody. Good for getting yourself fired up or dancing in your room when no one is watching…not that I've ever done that.
In the US we mostly know Madness (Our house, in the middle of our street) as a one hit wonder, but they were/are a fantastic pop band that was wildly popular in the UK. I think their music still holds up.  Also, this video is such fantastic 80s-cute-British-guy craziness.
I straight up love Supertramp, even with the ridiculous sax solos (gag).  I think Lou was definitely having a please tell me who I am type crisis without her swimming to define her.
I should never have to explain the presence of a Beatles song!  Lou and Hannah had one plan and one interest that consumed them and then, all of a sudden, they were at opposite places.  This song popped in my head.  Also, why don't people dress like this anymore? I feel like things would be a lot more interesting.
Have you read Goldfish?  Which songs would you add?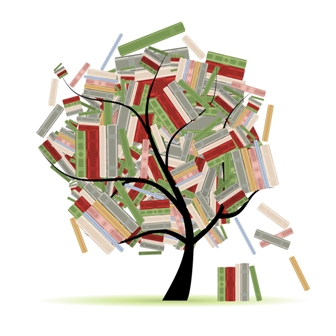 Related Posts