I received this galley in consideration for an honest review.
Goldfish by Nat Luurtsema
Published by Macmillan on June 7, 2016
Genres: Young Adult
Goodreads


Lou Brown is one of the fastest swimmers in the county. She's not boasting, she really is. So things are looking pretty rosy the day of the Olympic time-trials. With her best mate Hannah by her side, Lou lines up by the edge of the pool, snaps her goggles on and bends into her dive…

Everything rests on this race. It's Lou's thing.

… or it was. She comes dead last and to top it all off Hannah sails through leaving a totally broken Lou behind.

Starting again is never easy, particularly when you're the odd-one out in a family of insanely beautiful people and a school full of social groups way too intimidating to join. Where do you go from here? Finding a new thing turns out to be the biggest challenge Lou's ever faced and opens up a whole new world of underwater somersaults, crazy talent shows, bitchy girls and a great big load of awkward boy chat.

Lou Brown guides us through the utter humiliation of failure with honesty, sass and a keen sense of the ridiculous. This girl will not be beaten.
It's Olympics season and what better way to celebrate than to read a book about a girl who is good enough to get there. Goldfish might seem like your typical story about a girl who has Olympic dreams, but once you get into it you realize that it really starts at the point where those dreams seemed to be dashed.  So, what do you do when you're thrown for a loop like that?  Lou is kind of a mess, but that is ok because she has swimming and her best friend.  When she feels that both of those things are taken away, she is at a real loss.  Goldfish was laugh-out-loud funny in places and if you love BBC comedies you really need to read this one.  It has the pacing and tone of the perfect British combination of hilarity and sincerity. Is it a tad far-fetched in spots?  Yes, it is, but that didn't take away from my enjoyment of it.  It had the feel of a family drama with doses of slapstick and clever dialogue that really came together to make a fun and heartfelt book.  In the end, no matter what you think defines you, the people who love you (and that includes the love you have for yourself) form your real foundation.
Lou's high school life mostly consisted of hanging out with her best friend and avoiding the mean girls on the swim team.  When she stumbles into her role as a synchronized swim coach, she finds the weird tribe she's been looking for and the realization that she doesn't have to be defined by one thing.  One of my favorite things about Goldfish was Lou's family. Their non-traditional living arrangements made for a lot of comic relief, but I also loved the fact that the parents were no longer together, yet remained friends.  Families don't have to look one way, and I also give a book extra points if it shows that in action.  Their banter and the way they so obviously loved each other really enhanced Lou's character. Her dad, especially, made me laugh in his typical embarrassing dad-ness.  You couldn't help but love all of them.   Goldfish was funny and touching and all of the things I love in a summer read.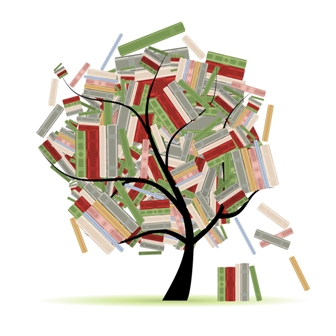 Related Posts